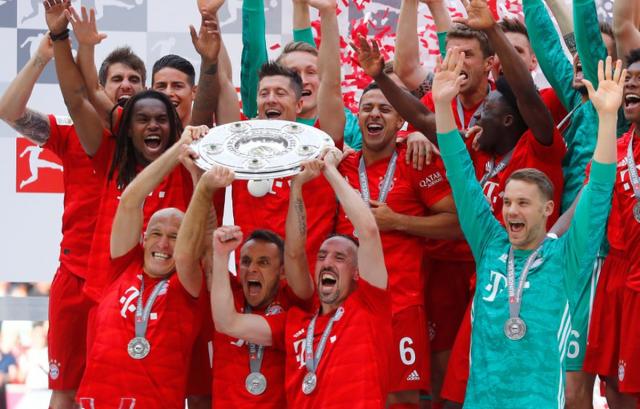 Bayern Munich chairman, Karl-Heinz Rummenigge has come out to hail the Bundesliga organizers for making sure the league title is decided on the field.
Karl recently revealed that the politicians should be praised for the decision because it makes everyone look forward to watching football matches once again.
According to him, the Medicine Task Force should be praised as well for their brilliant organisational and medical plans to guarantee the safety of the players.
He added that everyone involved in the resumption of the Bundesliga should adhere to the health guidelines stipulated.
His words, "I would like to thank the politicians for today's decision, which enables the Bundesliga season to be played to a finish.
"We are now looking forward to resuming play, ideally from mid-May. This ensures that the sporting decisions are made on the pitch and not in the boardroom.
"I would like to expressly thank the DFL and the Medicine Task Force for the excellent organisational and medical plans.
"I appeal to everyone involved to follow the guidelines in these plans, which are the basis for resuming play, in an exemplary and disciplined manner."