Manchester United manager, Ole Gunnar Solskjaer has come out to say that the club will likely trigger the one-year extension option on Edinson Cavani's contract. He recently revealed that he is not ruling out the Uruguayan striker staying on beyond the end of his current deal.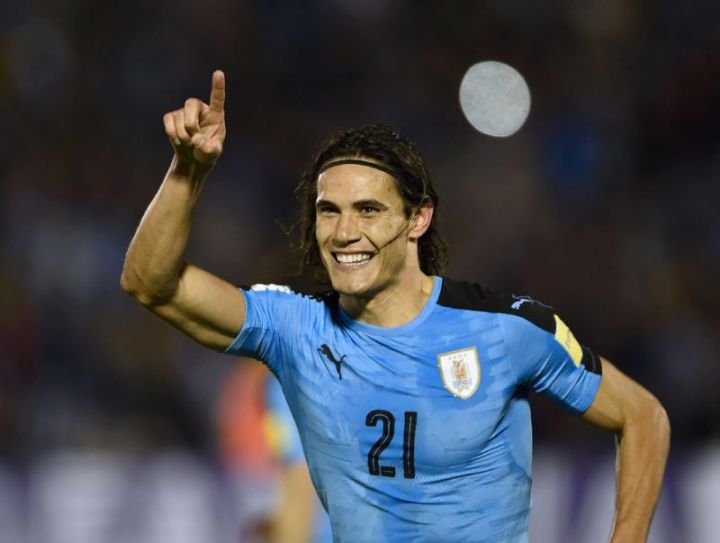 According to him, Cavani has had a great impact since he joined MUFC, and he trusts him to always deliver when called upon.
Ole added that he was never in doubt that Edinson could handle the popular No 7 shirt at the club.
His words, "At the moment it looks like he has a few years left in him so I wouldn't say anything else,"
"He has made a great impact when he has come here. Let's focus on improving everyone but he has a few years left in him."
"He is definitely a starter. You don't classify a player of that quality as anything else. We have plenty of starters, more than 11. That is the thing when you are at Man United,"
"You should believe and trust in yourself. I trust him. We have good competition for places. He will probably start more games than he will not start.
"When you think of the history of his career and the experience he has had, his personality from the chat I had with him and when I watched him before, it wasn't in doubt that he could handle the No 7 shirt.
"He is so meticulous and professional, his habits and everything about him, shows why he has had the career he has. Even at the age he is now he is one of the fittest players we have got."
"It is good for the players to know we trust them to play in big games,"
"They are here for a reason. They are here to contribute and over this period, they will all have to do that this season because it is going to be relentless. I hope that will stand us in good stead, yes."