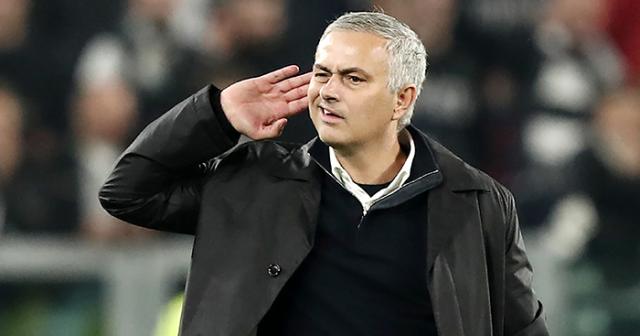 Tottenham manager, Jose Mourinho has come out to say that he hopes to instill a winning mentality in his players very soon.
Mourinho recently revealed that he is very determined to turn them into a real Mourinho side asap.
According to him, he wants the team o be a reflection of what the coach is because that is when everyone will see that Spurs is going in the right direction.
He added that joining mid-season has not been easy for him but it has given him more time to prepare for the future.
His words, "I want the team to be a reflection of what the coach is. When that happens, that's when you feel: 'This is really my team.
"This is something that is not a finger click. It's a process. But if you have that feeling that it is your team even when you lose matches – because you will always lose matches – then that is when you are really happy."
"To come mid-season to a team in this situation is not easy.
"I think it's good, in relation to next season, because it helps you to prepare.
"But for the moment it's not a very easy situation, especially for myself as this is only the second time I have done it in my career."
"When I am in a club, I like to be one of them and I like to feel what my people feel,"
"It's a new feeling for me when I move from club to club, but I learn that feeling very, very fast. I would say that the moment I put my foot in a club for the first time, I learn it automatically.
"So yes, I am one of them. In this case, one of us, which is Tottenham people. What is important for the fans is important for me.
"When I go to a derby as Inter manager, I know what it means for them. When I go as Real Madrid manager, I know what it means for them. And when I go as Tottenham manager, I know what it means for them.
"They can count on me to have exactly the same feelings, the same desire and the same passion that they have.
"When you are a player or a coach of a certain team, it cannot just be a job for you. You must have a sense of duty and a responsibility towards the people who love your club.
"For me, my club, my passion, my love, is the club where I am. In this moment, if you ask me if I know how important it is for Tottenham fans to look at their biggest rivals, then of course I know it and of course I share it."