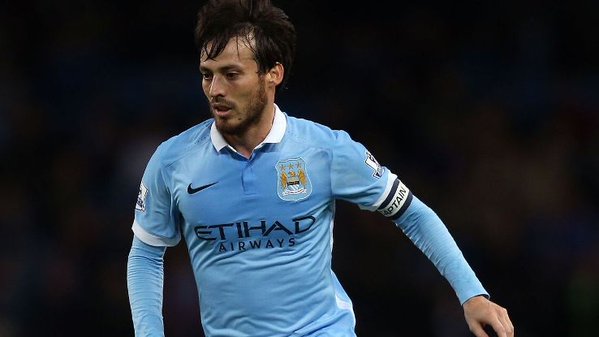 Manchester City manager, Pep Guardiola has come out to say that he has never seen a footballer like David Silva.
This is coming after the Spaniard's fine performance in Manchester City's 5-0 hammering of Newcastle United.
According to him, Silva is having the best of this season and it is only said the fans are no longer around to share in his farewell matches for the club.
He added that David is an incredible legend who will always be a massive competitor.
His words, "The level he is having I think is the best of this season,"
"He's playing really, really good. Okay, the fans are not here, but he's coming back to make the farewell game in front of the fans.
"He's an incredible legend. He's a huge competitor. In small spaces, in the pockets, I never saw a player like him."
On the game vs Newcastle, "We played good, the same level of the last game,"
"It was a good performance and today we scored the goals that we missed in the last game.
"We created more chances in the game against Southampton but we could not convert. We are preparing for the games against Arsenal and Madrid.
"Everyone wants to play. I try to let them play as much as possible all the time. They deserve it. I don't just want to select 11 players. We try to convince them that all of us are going to achieve what's ahead this season."