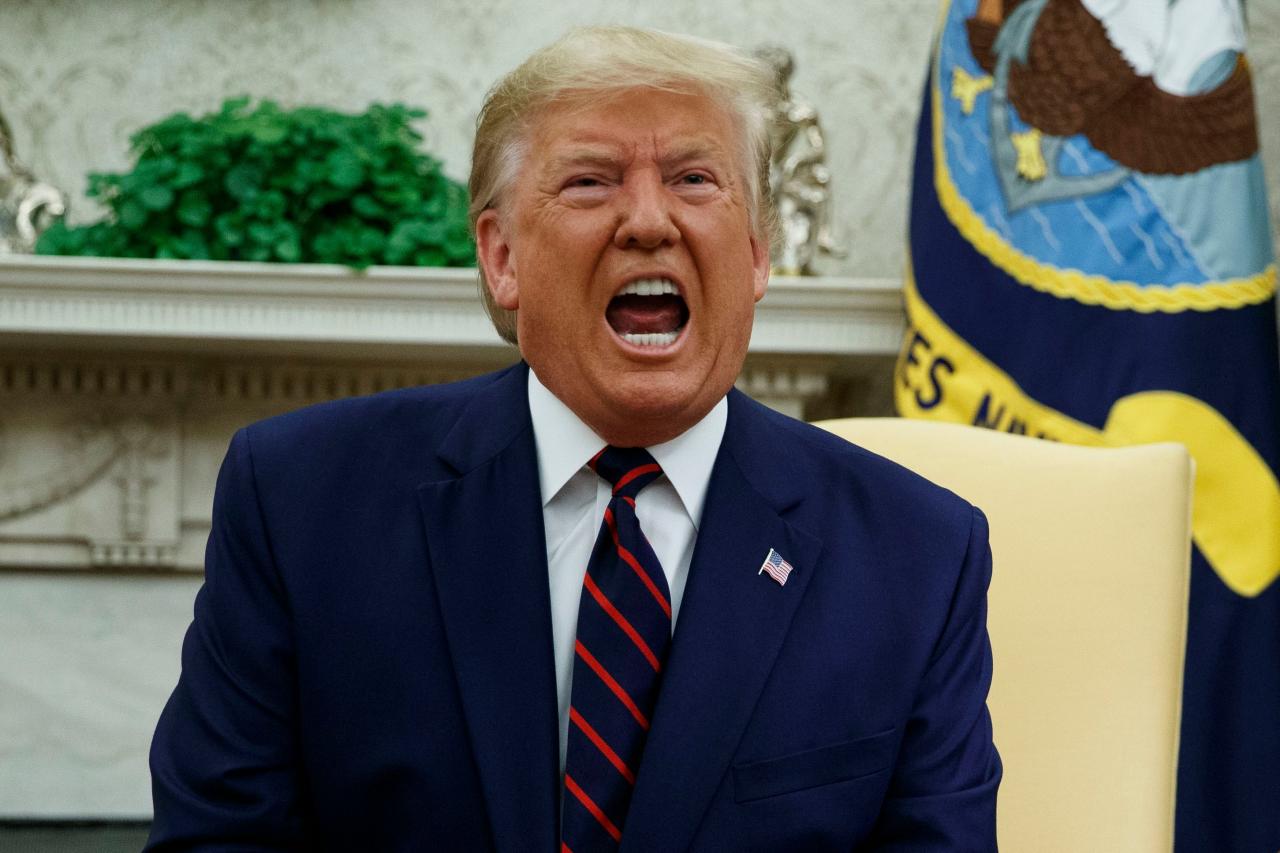 US President, Donald Trump has come out to blast Michelle Obama, Barack Obama, and Joe Biden.
This is coming after Mitchelle came out to criticize Donald Trump at the virtual Democratic convention on Monday night.
According to her, Trump is the wrong president for America and there are difficult times if he is reelected.
Her words, "Let me be as honest and clear as I possibly can. Donald Trump is the wrong president for our country. He has had more than enough time to prove that he can do the job, but he is clearly in over his head. He cannot meet this moment. He simply cannot be who we need him to be for us. It is what it is," the former first lady said.
"if you take one thing from my words tonight, it is this: if you think things cannot possibly get worse, trust me, they can; and they will if we don't make a change in this election. If we have any hope of ending this chaos, we have got to vote for Joe Biden like our lives depend on it."
Reacting, Trump has come out to say that he would actually not be president if not for Obama's failures.
He responded, "Somebody please explain to @MichelleObama that Donald J. Trump would not be here, in the beautiful White House, if it weren't for the job done by your husband, Barack Obama,"
"My Administration and I built the greatest economy in history, of any country, turned it off, saved millions of lives, and now am building an even greater economy than it was before. Jobs are flowing, NASDAQ is already at a record high, the rest to follow," Trump continued, defending his administration's response to the novel coronavirus, which has now killed more than 170,000 Americans and devastated the U.S. economy."