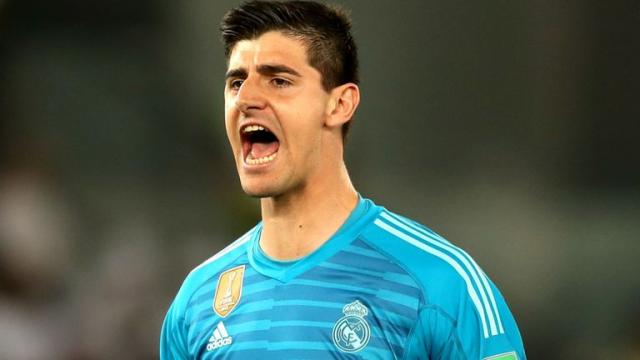 Real Madrid goalkeeper, Thibaut Courtois has come out to say that Barcelona should not be named La Liga champions if the season is canceled.
The Belgium goalkeeper revealed that this will not be fair because Real Madrid has proven that they are the better team this season.
According to him, he would love to finish the season because it will be painful to see Barca winning it since they drew against Madrid once and lost once when the league was still on, thereby falling short in the head to head rule.
He added that he would understand if Liverpool were named champions of the EPL since the gap proves that they are clear winners.
His words, "Of course I'd love to finish the season. We are two points behind Barcelona, so it's still possible we can be champions. So it's unfortunate if the season is cancelled," t
"For example, in France there were two teams that were relegated, they maybe could have saved themselves, they won't like that. In Netherlands, no team will be crowned champions, no team is being promoted or relegated. It's unfortunate for guys from the second tier who couldn't go up.
"So if they decide this morning to stop the competition and Barcelona are named champions, I also wouldn't find that completely right. The coach of Barcelona wouldn't find that logical.
"They drew against us once and lost once, so we showed them that we are the better team, but we're still two points behind, so I don't really agree with that.
"In England, I could understand if Liverpool became champions. I can understand if they made them the champions.
"What do you do with those that are supposed to go up and down? I think the economy, the tv money plays a big role in that. It's difficult."