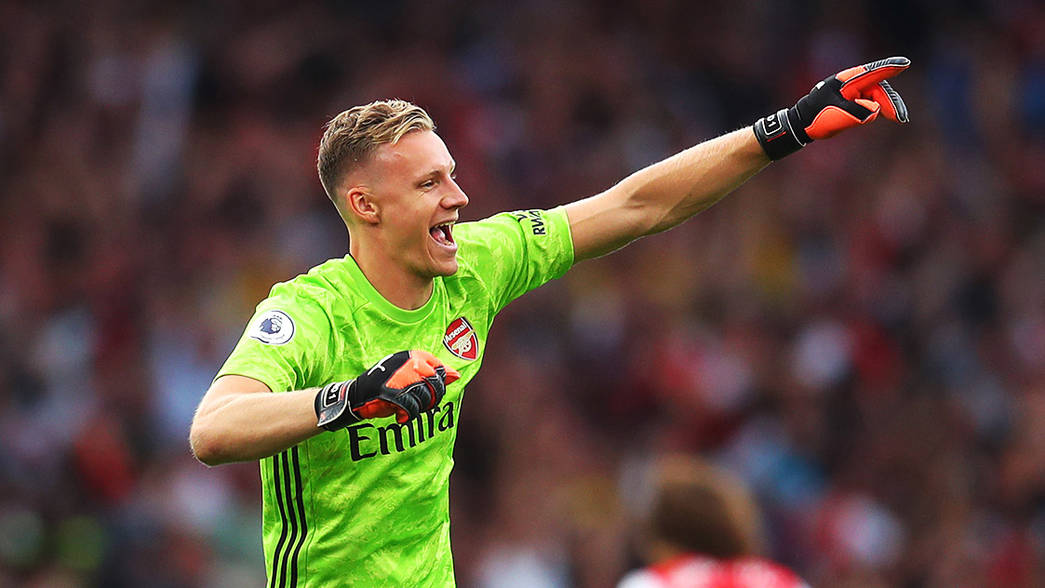 Arsenal goalie, Bernd Leno has come out to say that Pierre-Emerick Aubameyang is the only Arsenal player who would slot in well in goal in case of emergency.
Leno recently revealed that the Gabon international is one footbalker who has what it takes to don the goalkeeping gloves if the real goalie gets a red.
According to him, Aubameyang makes decent saves after training in free-kick challenges and he actually flies very well.
Leno added that if he was not goalkeeper, he would be a CB because he does not like running.
His words, "I think it's Auba,"
"I don't really know about his quality as a goalkeeper – I don't know who could be the best – but I saw that many times Auba would make some good saves after training in free-kick challenges.
"He was flying very well. I was very impressed and he could be a good choice if I got a red card and we made three changes already.
"If I wasn't a goalkeeper, I would play as a centre back. First of all, I don't like running! At centre back, you don't run as much as anyone else. I also like to challenge, to tackle and I think that this position suits me because I'm a bit taller like a defender."
On his Arsenal career, "I have some special moments like the day I signed. In this moment I felt very proud to join Arsenal.
"I think also the double save against Tottenham. Saves are always special but in this big game, making this save and then hearing the fans screaming my name.
"One or two days after it was my birthday and my friends came over. They were in the middle of the fans when they went crazy and took a video of it to show me.
"Then also, the first time the fans were screaming my name. It felt like when I really arrived, when the fans accepted me, my performance and my personality. These are the top moments."