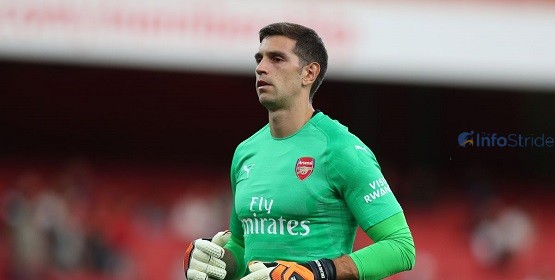 Arsenal goalkeeper, Emiliano Martinez has come out to say that he would move away from the club if he doesn't get more games next season.
He recently revealed that he is very determined to wrestle the number one jersey away from Leno permanently so he can become Argentina's first choice at international level.
According to him, if he does not get the needed game time, he would waste no time to look for another club that will give him just that next season.
He added that playing for the first team consistently is the only way he would remain at Arsenal beyond this season.
His words, "I have shown the club that I can play for them and when I return next season I need to have more games,"
"That is the only way I will stay at Arsenal. My target is to consolidate my place with Arsenal and to reach the Argentinian national team as number one.
"I won't stop until I get that and if I don't play for Arsenal, then clearly I would move on."