What do David Beckham and Stephen Hawking have in common?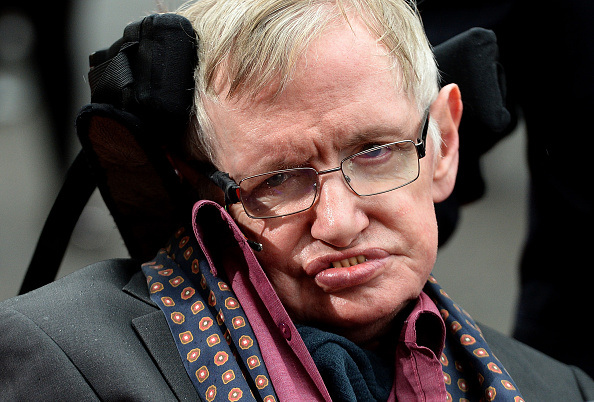 When the legendary physicist, 73, met the soccer (and underwear) icon, 40, at an event hosted by Google on Monday, he used the opportunity to shed some light on their common ground.
Hawking's message to Becks was nothing short of brilliant. "I'm always being compared to you as a British icon and sometimes you rate higher and sometimes I do," he wrote.
Beckham was so thrilled with the encounter he posted about it on Facebook, captioning the photo, "It was an absolute honour to meet Professor Hawking. What he said to me was truly amazing."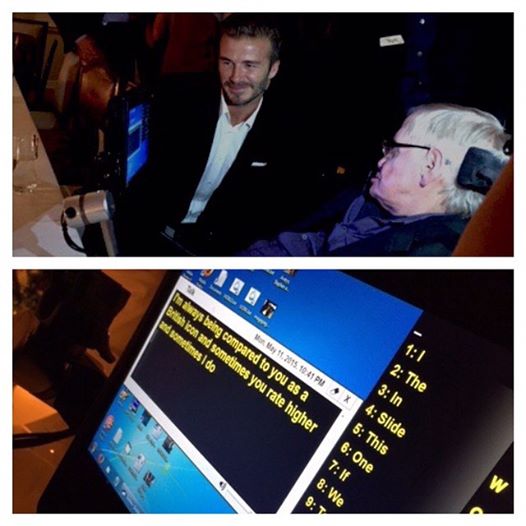 The fashionable father of four wasn't the only Beckham who was starstruck. Wife Victoria Beckham also posted a photo including the caption, "was an honour to meet Stephen Hawking."
Last month, Hawking lit up the hearts of teenage girls everywhere by perfectly explaining the cosmological effect of Zayn Malik leaving One Direction. Here's hoping for more sparkling bits of pop culture wisdom to come from science's greatest mind.
This article originally appeared on PEOPLE.com