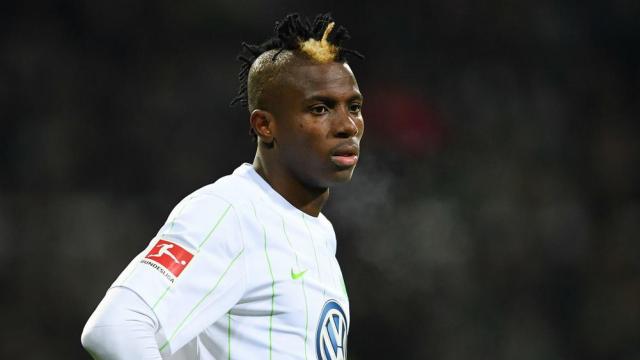 Napoli striker, Victor Osimhen has come out to say that he is looking forward to playing against Juventus star, Cristiano Ronaldo in Serie A.
He recently revealed that playing against a player of that callibre is something he patiently anticipates.
According to him, even if he featured against top players like Neymar, Kylian Mbappe in the Ligue 1, Ronaldo is one of the greatest players on earth.
He added that there is no pressure for him in the Serie A and just has to enjoy his football in his new environment.
His words, "I'm really looking forward to a new career here in Serie A. Playing against the likes of Christian Ronaldo is something one can eagerly wait,"
"While at Lille, I had the opportunity of playing against some of the best players in the world like Neymar, Kylian Mbappe and it would definitely be a whole great experience to play against Ronaldo, who is one of the greatest players on earth. So, I'm looking forward to facing him soon."
"There is no pressure on me since I came here rather, I just need to work and do what I loved doing"
"I just need to do my work on the pitch and give my all like I have always been doing and getting the goals for both my club and country. This is the most important thing for me and there is no pressure at all. I just want to do my thing in my own way."