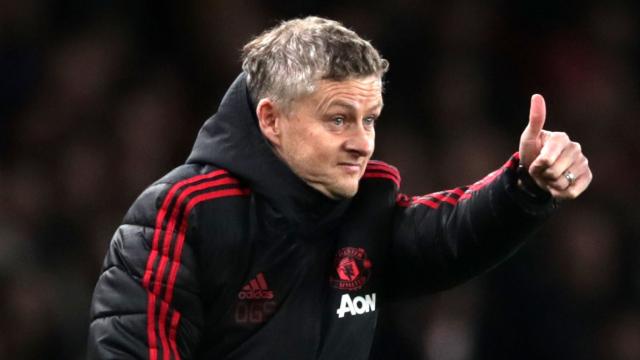 Manchester United manager, Ole Gunnar Solskjaer has come out to hail his side's performance in Sunday's thumping 6-2 win against Leeds.
He recently revealed that it was a very entertaining game and it could have ended 12-4.
According to Ole, he was very happy to see his team return to goalscoring form on their own turf, as that has not happened in the past games.
He added that he is pleased with his boys' attitude during games too, because they keep going for it whether they are 5-0 up or down.
His words, "That was fantastic from the first minute. We had a plan to get after them, go forwards when we had the ball and Scott McTominay got two goals in the first three minutes,"
"We found a way of getting them going, Just imagine if there were 75,000 people in [the stadium], it would have gone down in history as one of the great performances against Leeds.
"We had to earn the right by running as much as them, that's a challenge. It could have been 12-4! It's that kind of game.
"I enjoyed it, it was frantic, hectic. No matter what the score is they have a certain attitude or style, if they are 5-0 up or down."
On the EPL table, "We are not even at the halfway point, the league position is not something we look at we look at the improvement of the team,"
"Now we are getting fitter and stronger. Our fans needed that one."