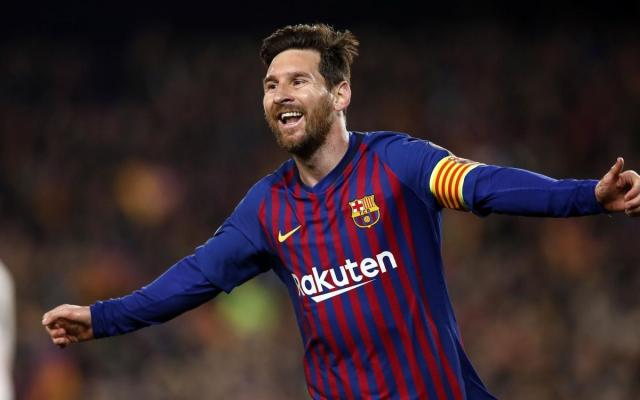 Barcelona forward, Lionel Messi has come out to say that he would trade the Pichichi award for the chance to win La Liga again.
He recently revealed that he has always believed that the team must come first over his individual accolades.
According to him, he is not thinking about a 8th Pichichi award and it is not something he is worried or obsessed about, because he prefers to fight for team trophies.
He added that Barcelona is slowly growing again and the team did not desrrve to drop most of the points that have been dropped this season.
His words, "An eighth Pichichi? I don't know, nor am I thinking about it, it is not something I am worried or obsessed about,"
"I would prefer to win La Liga before getting the Pichichi, we are fighting towards that.
"We are slowly growing. We struggled to get going in the league, nor did we deserve to drop all those points, we could have won several of those games, like at Alaves, Getafe, Real Madrid…
"We created a lot of chances, that would have changed the situation, but we have to put together a run of good games to get ourselves back at the top."
"It was a very special day, I was able to dedicate to him that little tribute I had prepared,"
"Scoring that day is a nice memory and it was a very special day because of all the significance of Diego no longer being with us."