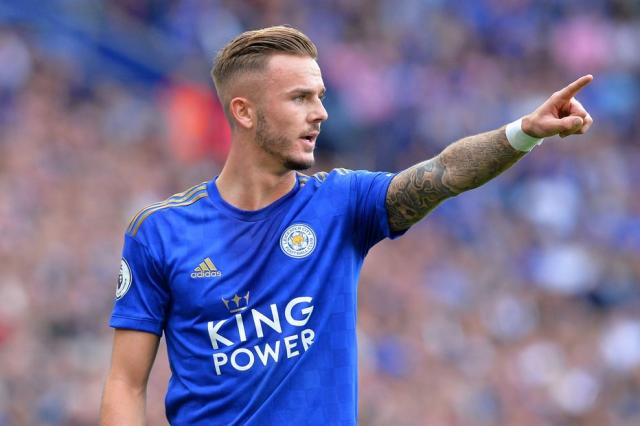 Leicester City midfielder, James Maddison has hinted that he would snub interest from Manchester United remain at his current club.
He revealed this when he replied a fan who recently asked him about his future at LCFC on social media.
According to him, joining Leicester City is one of the best decisions he has ever made because he loves playing for the club.
He added that he is currently isolating during the pandemic like everyone else even if having to remain inddoors has been tough on him.
On if he'd stay, "Of course I am,"
"It was one of the best decisions I've made, coming here. I love it."
On the coronavirus, "I'm just isolating, the same as everyone else. It's tough at the minute because we have to stay inside but kind of keep fit as well because we don't know when the season is going to resume,"
"We're just doing individual stuff at home. [Leicester manager] Brendan Rodgers sorted out his staff to send us stuff to do at home so we're still keeping fit, we're not sitting at home on the beers and the cakes, don't worry about that!"
On Leicester, "This situation is not ideal because we were doing so well and we were in the Champions League spaces,"
"We just want to finish and try to secure one of those spaces because Champions League football is something I've always wanted to [play]."
On Leicester's EPL win, "Everybody likes to see the underdog win and I just couldn't believe it.
"Every week I remember thinking… Leicester are going to slip now, they must. That's just what everyone was thinking… but they just kept going."