Bayern Munich striker, Robert Lewandowski has come out to hail his former manager, Jurgen Klopp. He recently revealed that Klopp was a bad teacher who propelled him on the path to greatness.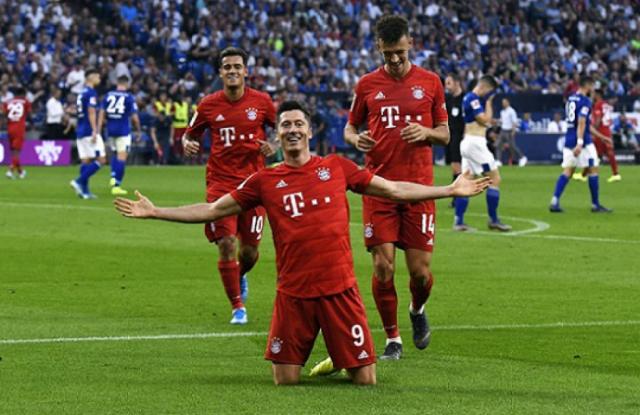 According to him, he refers to the German as a bad teacher because he put so much pressure on him to be successful, and never gave him a free ride.
He added that Klopp never wanted B students in his class, and this is the reason why he turned out to be a top class striker for Bayern.
His words, "Jurgen was not only a father figure to me. As a coach, he was like the "bad" teacher. And I mean that in the best sense of the word."
"Let me explain. Think back to you when you were in school. Which teacher do you remember the most? Not the one who made life easy for you and never expected anything from you. No, no, no. You remember the bad teacher, the one who was strict with you. The one who put pressure on you and did everything to get the best out of you. That's the teacher who made you better, right? And Jurgen was like that."
"He was not content to let you be a B student, you know? Jurgen wanted A+ students. He didn't want it for him. He wanted it for you."
"He taught me so much. When I arrived at Dortmund, I wanted to do everything quickly: strong pass, one touch only. Jurgen showed me to calm down – to take two touches if necessary."
"It was totally against my nature, but soon I was scoring more goals.
"When I had that down, he challenged me to speed it up again. One touch. BANG. Goal. He slowed me down to speed me up. It sounds simple, but it was genius, really."