The human rights group, Amnesty International has revealed that it has made her own investigations and have equally tracked the military's movements before the event as narrated below.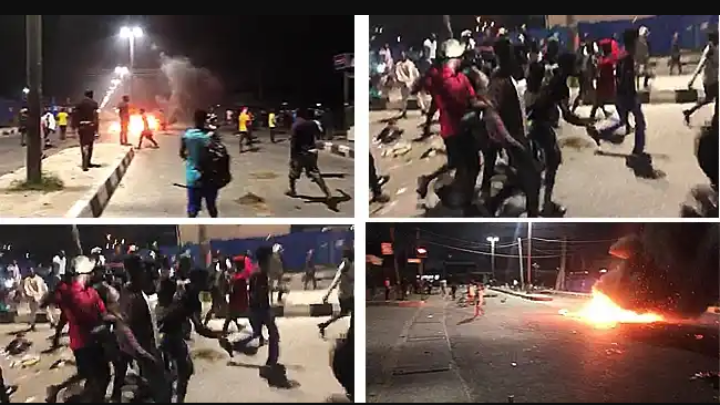 Amnesty International's Crisis Response experts investigated and verified social media videos and photographs that confirm the Nigerian security forces were present at the Lekki Toll Gate when the shootings occurred.
At 6:29pm local time in Lagos, two military vehicles were filmed leaving Bonny Camp on videos shared on social media.
Later footage shows four vehicles with flashing lights in a convoy, and they appear to be vehicles used by the Nigerian military and police.
The same vehicles headed east along Ozumba Mbadiwe Avenue – which changes its name to the Lekki-Epe Expressway – in the direction of the Lekki Toll Gate.
On this route, the vehicles pass several international embassies and consulates, including the Japanese Embassy and the Australian High Commission.
Further photographs and footage capture the vehicles arriving at the toll gate, before the peaceful protest is disrupted by men in military uniform and gunfire is heard.
As night time descended, protesters continued to film and share videos of the shootings. Later in the evening, videos of the victims were also shared on social media.