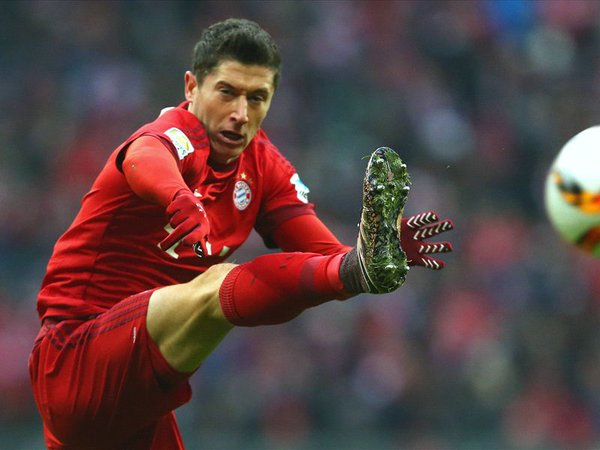 Barcelona midfielder, Arturo Vidal has come out to say that Robert Lewandowski will be a key player in the UCL quarter-final clash tomorrow.
He, however, revealed that Lionel Messi still gives the edge ahead of the German club because he has the X factor.
According to him, people saying that Lewandowski has been ahead of Messi this season are very wrong, and he expects the Argentine to show who is boss in the game very soon.
He added that Lewa is definitely an extraordinary, dangerous and tireless scorer that the Barca defence must be weary of.
His words, "Lewandowski is extraordinary, very dangerous, a tireless scorer,"
"I was with him three years; I know how he prepares. It will be very difficult to stop him, but comparing him with Leo [Messi] is impossible, because Leo is from another planet, although Lewandowski is the best striker alongside Luis Suarez."
"Lewandowski is a great footballer but I don't think he's up to Leo's level. It's clear, [Lewandowski] is in a great moment and he's very well assisted by team-mates who can hurt us, but we also saw Leo against Napoli. It's good that we can enjoy footballers like that."
On Neymar, "It is understood that Barca wants to recover him [Neymar], not only because of yesterday's game," Vidal said. "He was already at Barca and had an exceptional performance, he showed his level. He is very talented and would help the team a lot, but I don't know more.
"We only think about Bayern and going through tomorrow. It is difficult to speak at the moment about other players."