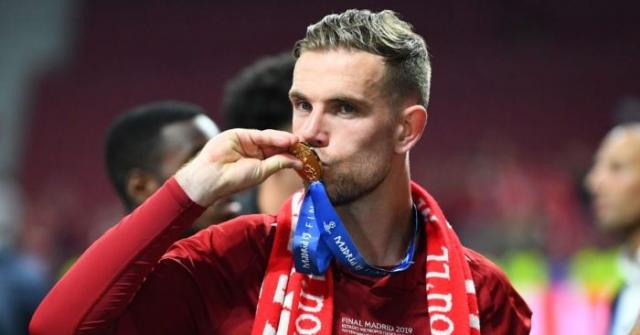 Everything used to get Liverpool manager, Jurgen Klopp angry in training, Jordan Henderson has said.
Henderson recently revealed that the German's temper has been mellowed during his time at Anfield.
According to him, Klopp has always been super intense in training and he surely made him change from wanting to be the player that he thought he was to focusing on what the team needed.
Henderson added that he wants to be successful at LFC even if he would have to play in a position he is not used to.
His words, "Everything!
"He is very intense in training. I quite like that. I'd say he was a bit angrier at the beginning, when he first came, than he is now."
"When the gaffer came, I changed from wanting to be the player that maybe I thought I was – in terms of doing everything – to focusing on what the team needed.
"When you're a No 6, you've got to be a lot more disciplined. You've always got to be thinking about protection, counter-pressing, being aware of the counterattack.
"Ultimately I wanted to become successful. If it meant playing a certain position, that was fine with me.
"A year ago we had a conversation when Fabinho signed. He was fantastic in that deeper role, definitely one of the best No. 6s in the world, and it was an opportunity to move a little further forward.
"That was over a year ago, and since then I've played No. 6 and No. 8 as much as each other. It doesn't really matter.
"As time goes on, you learn different things tactically.
"I always felt as though my best position was a box-to-box midfielder who could get up and down. Tackle. Work hard. Assist. Get in the box, but do the defensive side. Counter-press."