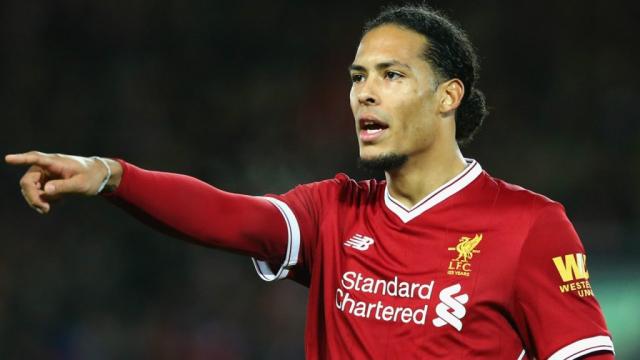 Liverpool manager, Jurgen Klopp has come out to say that the club will wait for Virgil van Dijk's return from injury.
He recently revealed that VVD is feeling okay after the incident and he'll get all the help he needs from the club's staff throughout his recovery period.
According to him, the Holland defender will be out for a while and no timeframe ha been set for his return.
He added that Liverpool will always be there for him like a good wife who waits for her husband in jail.
His words, "It's always the same, players love to be rather on their own in the moment and to deal in the first moment with it,"
"I am long enough in the business to know that. I was injured myself, I had exactly the same injury if I'm right and it's not then that you are then pretty chatty.
"It all will start but we are in contact, of course, we are in contact. We are there for him, he knows that and we will wait for him like a good wife is waiting when the husband is in jail and will do, meanwhile, all what we can do to make it as easy for him as possible."
"That's all not sorted yet.
"A few things are clear, so he now will be out for a while, that's clear. We don't want to set any timeframe, to be honest, because each player is different and each individual is different and these possible timeframes are always for the x, y, z player. Virgil is Virgil and we don't want to set any timeframe, but he will be out for a pretty long time and that's what the situation is."
"That's what we know since I expected it pretty much on Saturday after the game immediately, especially when I saw the challenge back. I saw it the first time only from the bench, and when I saw it back I was pretty clear that he will be out for a long time.
"So we feel now in this moment extremely, extremely for him because most of us were in a similar situation and we know that these situations are absolutely rubbish. You don't need it. You don't need it but you have to get over it and Virgil will get over it, 100 per cent, and today is already the first day, if you want, of the recovery.
"We go already in the right direction and so that's OK and the rest is football and life, like always a challenge, so see what you get and then make the best of it and that's what we do now."