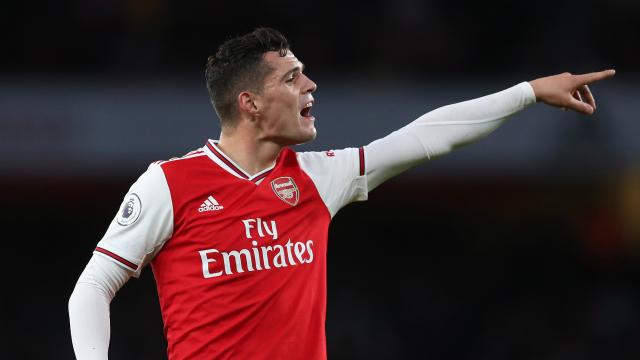 Arsenal midfielder, Granit Xhaka has come out to question the players' mentality after their 10th EPL defeat vs Aston Villa.
Xhaka recently revealed that the performance vs Aston Villa was unacceptable and the mentality from the players have been nothing to write home about.
According to him, there is now more pressure on the team to win the FA Cup and the boys must do everything possible to secure the trophy.
He added that giving too many fouls away vs Aston Villa led to the loss vs the relegation threatened team.
His words, "In my opinion, you can't come here and play like this. It's not good enough and you can't play with this mentality.
"It was not enough to take something from today, and we knew if we won today, the last game if we won as well we could have got into the Europa League.
"But now we have to win the FA Cup and we have more pressure. But we will do everything to win the FA Cup now.
"Yes, we have a gameplan and we know they (Aston Villa) are very strong on set-pieces, but we did too many fouls near our box, too many corners against them and we didn't play our gameplan.
"They were more aggressive than us and deserved it."