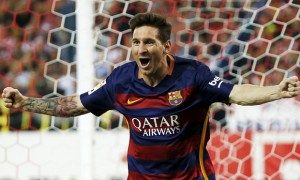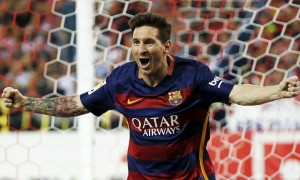 Barcelona coach Luis Enrique like his Bayern Munich counterpart Pep Guardiola will be noticeable by his absence at Monday's Fifa-backed Ballon d'Or awards ceremony.
Enrique announced Saturday he would skip Fifa's annual ceremony in Zurich despite his star player Lionel Messi being the hot favourite to be crowned Player of the Year.
"I won't be going," the Barca boss announced after Messi's hat-trick-inspired 4-0 drubbing of Granada in La Liga.
Enrique, who guided the Catalan giants to five titles in 2015, is on the shortlist for coach of the year along with Guardiola, who is in Qatar at Bayern's winter training camp.
The third name in contention for manager of the year is Jorge Sampaoli, the Argentine who masterminded Chile's march to the Copa America title.
This is not the first awards ceremony Enrique has failed to attend, he declined an invitation to the Spanish league's end of year honours bash in November where he was named coach of the season.
Despite his no-show in Zurich, Enrique used his post-match press conference to push the case for Messi to pick up his fifth Player of the Year honour.
"It is the personality that a world No 1 has. He is a unique and unrepeatable player."
He added: "It is evident there is the collective objective that attracts him, motivates him and continues to motivate him year after year and then the particular individual objective these type of players have to continue beating records and continue being the best.
"I have no doubt that it will last as long as Leo Messi wants it too."
Despite being in conflict with Fifa over transfer dealings, Barca will be represented at the function by club president Josep Maria Bartomeu along with Messi and Neymar, who are competing with Real Madrid's Cristiano Ronaldo for the top player title.
Fifa on Friday had described Guardiola's absence as "a great shame".