Manchester City will not throw away their FA Cup ambitions because of fight for EPL title, goalkeeper Zack Steffen has said. He recently revealed that the club's aim to reclaim their domestic crown will not disturb their performances in cup competitions.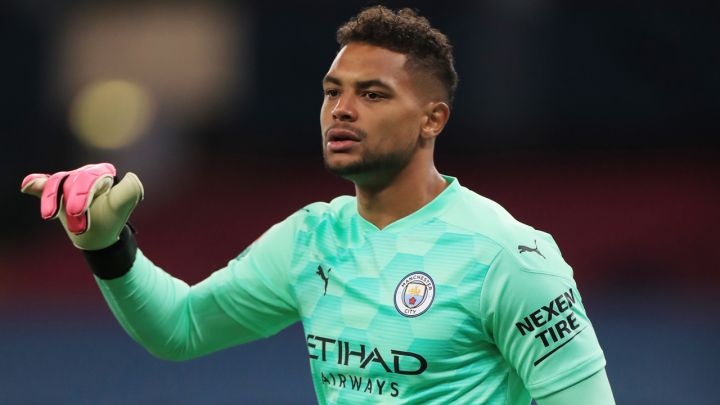 According to him, City is desperate to lift as many trophies as possible while playing their best football on the pitch.
Zack added the decent of games he has enjoyed under Pep has made him a more confident goalie.
His words, "We want to lift as many trophies as we can,"
"We want to win as many games as we can, and we want to play as best as we can by playing the best football.
"It was nice to get my first FA Cup match under my belt. I hope to play more cup games as the season goes on so this is an important competition for all of us and one we want to win. We want to lift this trophy."
"That's our job, to stay focused for 90 minutes. I'm lucky to be part of a team where I can play with the ball and touch the ball with my feet to stay active and involved with the play,"
"I love playing. I'm really enjoying it and it was great to get out there for a few games. It's just a shame there were no fans.
"I feel confident and have got into a rhythm, I think the players in front of me have done a great job during these matches and I'm going to keep working hard to get myself out there.
"It's great to keep another clean sheet and having a run of games has been important to understand how we play better and I definitely feel settled."