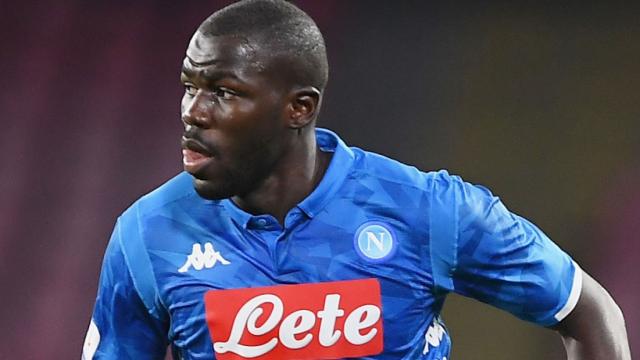 Man City Won't Pay For Koulibaly Because Jorginho Joined Chelsea – Aurelio De Laurentiis
Napoli president, Aurelio De Laurentiis has come out to say that Manchester City are struggling to decide on a deal for Kalidou Koulibaly because of a Jorginho grudge they have held since 2018.
Aurelio recently revealed that the English club is still angry over a failed deal that saw them lose out on Jorginho to Chelsea.
According to him, Kalidou is a great player and the club would be sad to lose him, even if a sale will eventually happen if the money is right.
He added that the €90m for the Senegalese is still not on the table, so no transfer can be sanctioned.
His words, "Koulibaly and [Arkadiusz] Milik are both on their way out, transfer market permitting.
"So, if the transfer market allows us to sell these two excellent players, we will know how to replace them. If not, then we'll discuss it again next year."
"Kalidou is a great person, I would be terribly sad to lose him. But there is a time for everything, even to move apart."
"But the €90m is not on the table and so it takes two to make a deal."