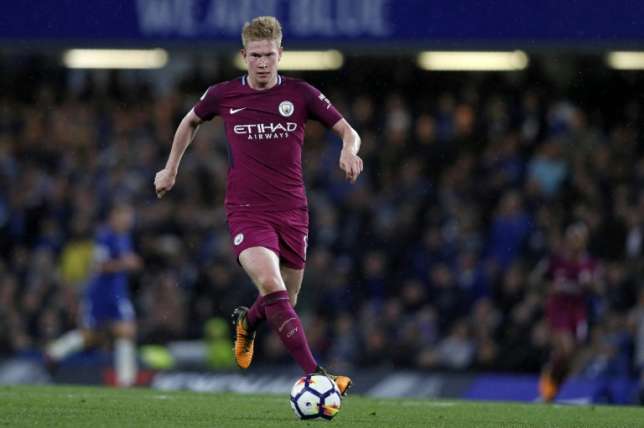 Manchester City midfielder, Kevin De Bruyne has come out to say that he does not care that the club was unable to sign Lionel Messi from Barcelona this summer.
He recently revealed that even if he understood City going for the Argentine, the squad is already good enough.
According to him, it would be unwise to dwell on the failed trasnfer as the club should look forward to the future, not what might have been.
He added that he never focuses on which players might come in and what might happen during transfer windows.
His words, "I really don't care. I really don't. If he would have come it would have helped us because, for me, he has been the best player of all time,"
"But I am never looking at what players may come and what may happen, you know.
"You play with the players you have and I think we have a pretty good team in that respect. It would be stupid of me to assume what would happen if a certain player came. It happens in football all the time. People are supposed to come and eventually they don't."
"If you can get Messi to your team you are always going to do it. I can see it from a playing perspective and especially as a club,"
"Business wise, the amount of sponsors and money it would have attracted would have been huge.
"Even if you would have paid him a load of money, in a certain way you would get it all back. So I could understand the decision in that respect."