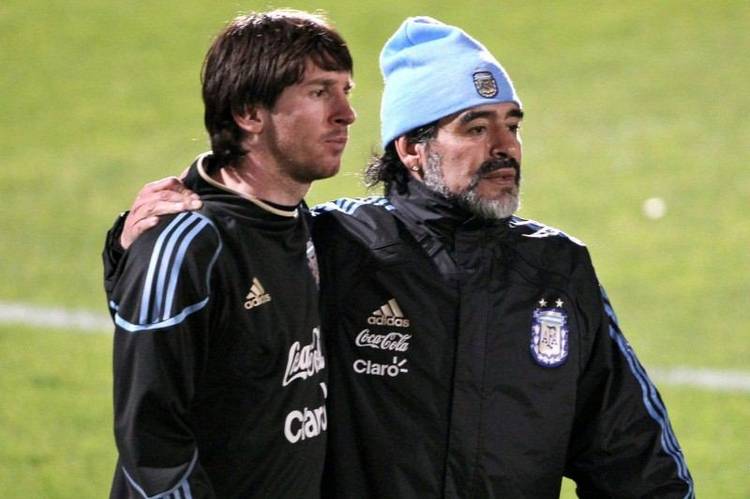 Lionel Messi is at the top in the world of football but Diego Maradona is in a different world, Fabio Cannavaro has said.
Cannavaro recently came out to say that he respects Lionel a whole lot but Maradona is different because football was different while he played.
According to him, he cannot compare Diego with other players because unlike Pele, he watched the Argentine play football.
He added Maradona is not one of the best, he is surely the best.
His words, "I respect Messi a lot,"
"For the new generation he is one of the best.
"But Maradona is different because the football was different. They kicked him a lot but he was always in control and he was tough.
"Messi is top but Maradona is another world. I never compare him with other players. I never saw Pele but I watched Maradona, for seven years I saw every game.
"He's not one of the best, he's the best."
"I played with both of them, with Diego I was taking my first steps. They are two footballing giants, and when he retires, Messi will be remembered.
"I don't know if it'll be like Diego, it doesn't matter. They are different.
"Diego was pure art in all his mannerisms, Messi a Speedy Gonzalez who carries the ball two centimetres from his foot."