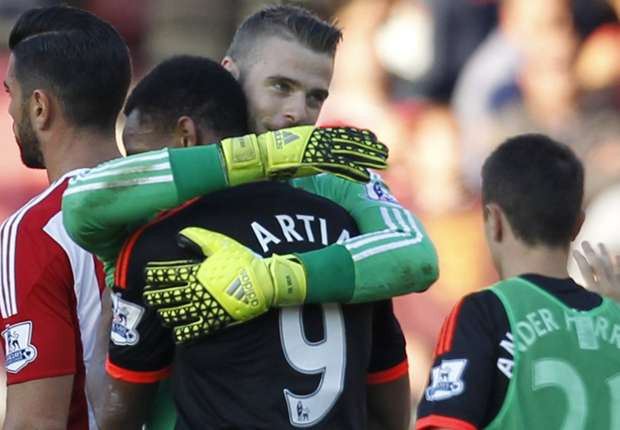 Manchester United forward, Anthony Martial can grow into one of the best strikers in the world, Nemanja Matic has said.
Matic recently revealed that the Frenchman's good form is reward for the work he has been putting in on the training ground for a while.
According to him, he loves the fact that Martial keeps doing everything to improve while trying to help his teammates on the pitch.
He added that Anthony is still young and he just needs to continue in this path to become a force to reckon with.
His words, "A good game for one football player doesn't come like that. It's hard work,"
"Anthony, in the last year or year and a half, I have seen him working a lot, trying to improve in every part of the game.
"Of course, then on the pitch that gives you more and you deserve it. Anthony is going great. In training sessions he is fighting for every ball, trying to help his team-mates.
"Even when we don't have the ball he is trying to defend. He's doing fantastic. I think if he continues like this he will be one of the best strikers or attacking players in the world.
"He is still young, I have to say, still a lot to improve and time works for him, so he just needs to continue to work like this."