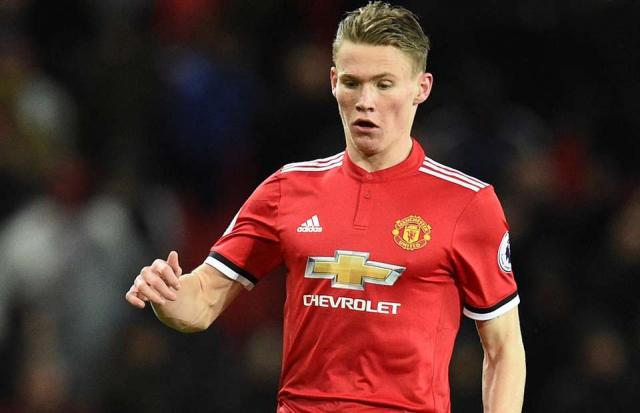 Manchester United manager, Ole Gunnar Solskjaer has come out to hail Scott McTominay for his performance vs Leeds United.
He recently revealed that McTominay used to be a striker as a kid, and he is definitely a physical monster that helps the team.
According to him, MUFC have been criticised for their starts in recent games, so it was delightful to see the team taking the lead early in the game.
He added that Scott is great at shielding his back four and also brilliant at playing like an attacking midfielder.
His words, "We've been criticised for our starts but the boys were prepared,"
"We've approached the game really well. We've looked at videos and looked at ways to exploit them but also ways to stop them hurting you. It was a great start.
"Scott used to be a striker as a kid – he is a physical monster. He can win in the air, he wins tackles, but he's so strong and he's quick as well. He just ran into the space that we hoped he would get and it was good work by the other players to create the space and good finishes.
"I have to stop Scott from doing that sometimes – he is an attacking midfielder by nature. But when he sees space in front of him, why stop him? But he's great at shielding his back four."
"The goal will give Dan James a lot of confidence too,"
"He's been biding his time, been patient, been working hard and he's still as fit as a fiddle and I was very, very pleased for him."
"It's 13 games into the season – we're a work in a progress,"
"We're getting better, we're getting fitter and stronger but there's still a few details to nail and let's talk about the title later on."