The member states of the World Trade Organization has shown strong support for Ngozi Okonjo-Iweala as Director General, except the United States of America who objects to her been appointed to lead the WTO.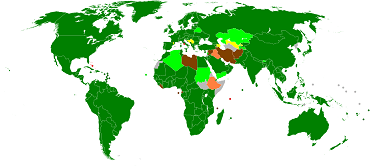 Subject to the chairman of the General Council,Mr Walker, from the look of things Ngozi Okonjo Iweala, has the largest support by Members in the final round and she also enjoyed wide support from Members at all levels of development and all geographic regions and has done so throughout the process. Mr Walker while affirming his support for Ngozi Okonjo Iweala noted that she is the candidate most likely to attract consensus. He thereby recommended her appointment by the General Council as the next Director-General of the World Trade Organization until 31 August 2024.
Mr Walker further stated that members had expressed their views to him, Amb. Dacio Castillo (Honduras) and Amb. Harald Aspelund (Iceland) during the third and final stage of consultations which kickstarted from 19th October 2020, and ended 27th October 2020.
In his speech he paid tribute to all eight of the candidates who participated in the selection of the Director General. He however hailed Yoo Myung-hee of the Republic of Korea who had advanced to the third round in this process.
Recall that The General Council agreed on 31 July that there would be three stages of consultations held over a two-month period which commenced on the 7th September. During these private consultations, the number of candidates reduced from eight to five and then two as people showed their preferences.
According to World Trade Organization, selecting a new Director-General was inevitable when former Director-General of WTO, Mr Azevêdo informed WTO members he would be stepping down from his post one year ahead of the expiration of his mandate.