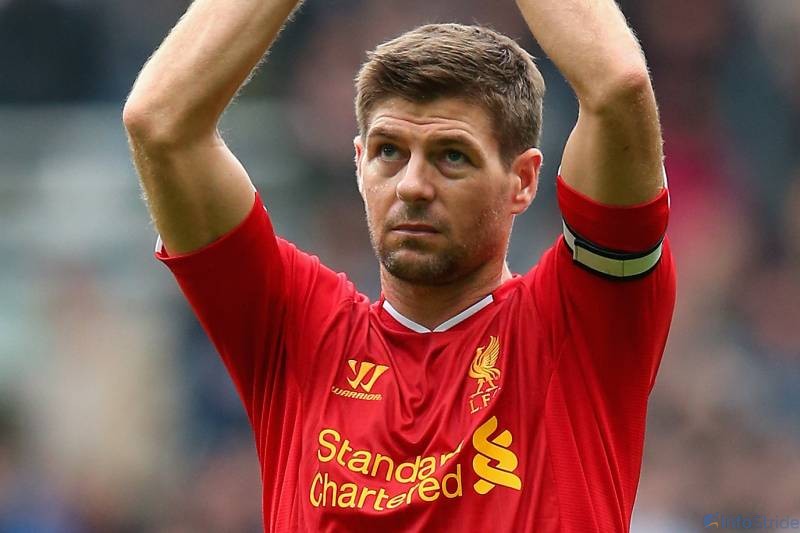 England's golden generation could have won a major tournament if they had a coach like Jurgen Klopp, Pep Guardiola or Jose Mourinho, Steven Gerrard has said.
Gerard recently revealed that the reason they were not so successful was because they never had a manager with the personality that matched that of the players.
According to him, he looks back on England with a lot of regrets because the team generally underperformed despite its class players.
He added that coaches like Pep, Jose and Klopp would have surely gotten more out of the English professionals to win a major title.
His words, "I look back on England with a lot of regrets. I see the picture of that team and we had some fantastic groups of players over the years. We came close at times but there's no getting away from it, we underperformed.
"Looking back, we needed a manager who was bigger than all of those individual players. There were managers available at the time, for example Rafa Benitez, but he might not have wanted to have been an international manager at that time.
"I look at managers now that are bigger than the team; Klopp, Mourinho and Guardiola. I think someone like that who was above the golden generation who was prepared to make the tough decisions would have got more out of that group of players, in my opinion."
On LFC, "The two main pieces of the jigsaw looking at Liverpool very closely, are the keeper and van Dijk, for obvious reasons.
"I think Liverpool were a good team and exciting team before van Dijk and the keeper came, but they've just absolutely turned them into a world-class side and jigsaw is complete with those two, they're absolutely phenomenal."