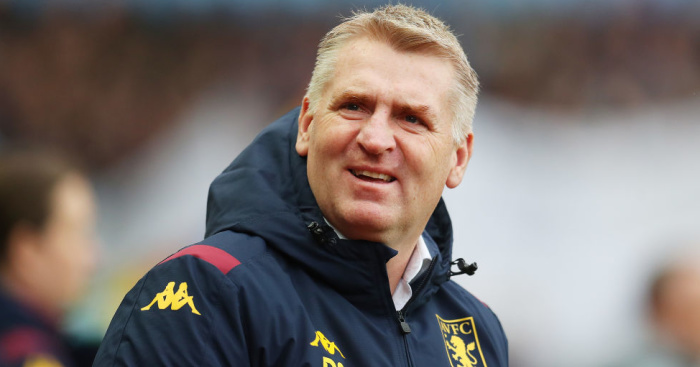 Aston Villa coach, Dean Smith has come out to say that his team could be without two players if the EPL is allowed to start anytime soon.
Dean recently revealed that this is because one player in his squad is asthmatic and another has a vulnerable family member living at his home.
According to him, every team wants to play and train again but medical protocols must be adhered to strictly to save human lives.
He added that the football world has to be careful with the deadly virus because the transmission knows no boundaries.
His words, "Everybody wants to get back into training but they also want to see what the medical protocols are first,"
"There's a certain risk attached to the return to training for all players and I think they want to make sure they tick the boxes so it's safe to do so.
"We've got a player who is asthmatic, we've got a player whose mother-in-law is in remission and living with the family. You have to be very careful, certainly the transmission knows no boundaries.
"From what I'm told, we have to be led by the government at the moment. There's a lot of hypothetical questions out there at the moment but until we get the guidance from the government about how they want to move forward out of this lockdown there are a lot more questions than there are answers at this moment.
"The players' health and safety is paramount and if they're not comfortable to return then you have to return without them, when it's safe to do so.
"We have to listen to our players, we have to listen to their concerns. If the protocols say we can move forward then the ones who can do will do so."