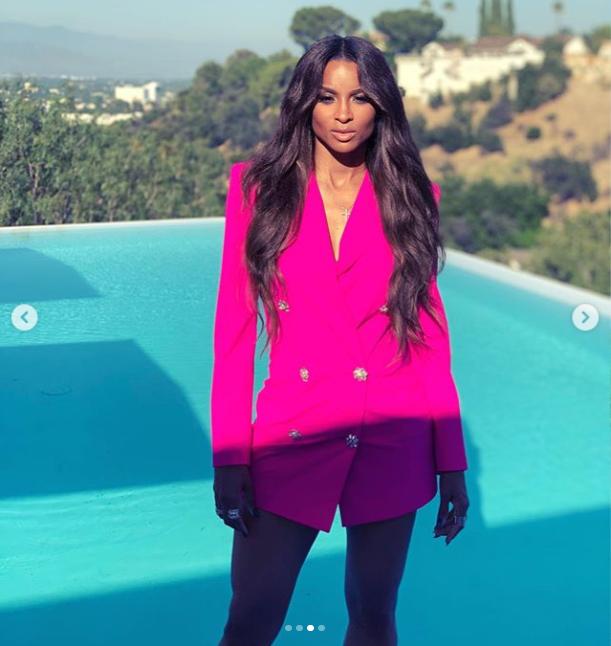 Popular singer, Ciara is the cover star for the August issue of British Vogue.
The beautiful musician flaunted her growing baby bump in a ribbed cream maxi dress for a brilliant shoot for the magazine.
According to her, Russell Wilson has been an amazing husband and he keeps showing their children how to treat a partner when they grow up.
She added that she is also a daddy's girl and her father's love actually saved her from several threatening life situations.
On going to the hospital for her ultrasound, "I wanted to be really cautious."
"I had a little ziplock bag of gloves for the appointment and then I had my mask. When I went from one room to the other, I switched to a new pair of gloves.
"When the image of the baby came on the screen, I FaceTimed Russ in the car so that he could see.
"We women carry the baby, but for my husband, being in the room and listening to the heartbeat in real-time is one of his ways of connecting. For him not to be part of that was a symbol of this time that we're living through."
On her husband, "Your son gets to see how his dad treats a woman, and your daughter gets to see how you are loved."
"I'm a daddy's girl, and my dad's love is what saved me in situations in my life when I could have taken a left turn."