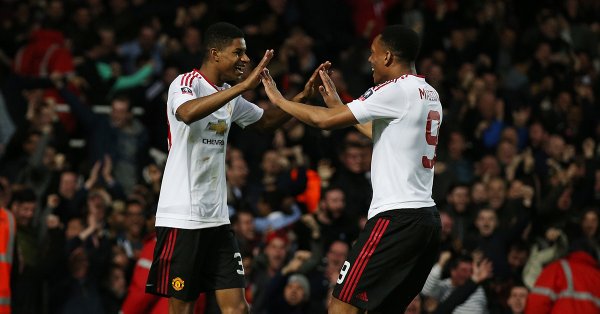 Manchester United will reject any offers for Marcus Rashford in the summer, sources have said.
Recent reports have speculated that Rashford, 20, could look to leave Old Trafford in order to secure more regular first-team football.
However, sources said that United are determined to keep the forward, who made his debut in 2016 after coming through the academy.
Rashford has not always been a regular starter since Jose Mourinho took over from Louis van Gaal and has faced increased competition following the January arrival of Alexis Sanchez from Arsenal.
Rashord, meanwhile, said he was delighted to top the list of appearance-makers under Mourinho.
"I wasn't aware of it before I saw it and it's something to be proud of," he said. "But we always want more and we always want to show progression individually and as a team, so the numbers don't really matter as much as the results do to me."
The Red Devils have a Wembley semifinal against Tottenham to look forward to next weekend and Rashford is determined to go on to win the competition, as well as sealing second spot in the Premier League.
"I think our main focus now is finishing second in the league," Rashford said . "That's important for us and winning the FA Cup. If those two things happen, then we've took what we can out of the season at this point. They're the most important things."