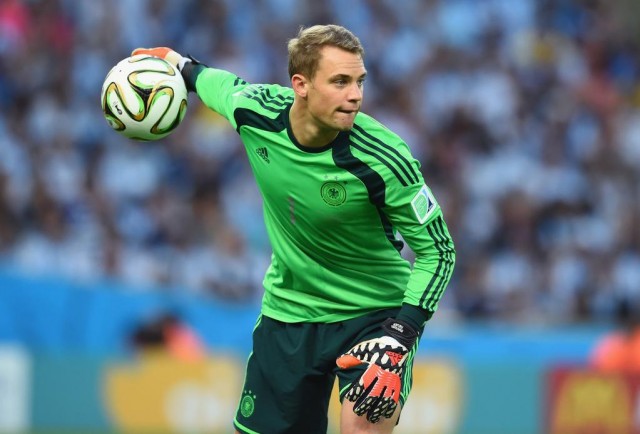 Bayern Munich goalkeeper, Manuel Neuer will sign a contract extension at the club, CEO Karl-Heinz Rummenigge has said.
Karl recently revealed that he is sure an agreement will be reached between both parties in the end and the German will remain at the club.
According to him, both parties are aware of how much they need each other so this will play a major role in their continual relationship.
He added that Neuer is still the world's best goalkeeper and the club has already won everything with him.
His words, "We both know what we have in each other,"
"And under these circumstances I am optimistic that we will find a solution in the end and that Manuel Neuer will sign a new contract.
"We have the world's best goalkeeper and we have already won everything with him."
Neuer recently had this to say, "All conversations that I've had here since [2011] have always been conducted with great confidence. Nothing has ever leaked out,"
"But now there are details from the current discussions in the media that are often not even correct. That annoys me. That's not how I know Bayern.
"I want to play as long as I'm fit. But the most important thing for me is trust. It's clear to me that it's utopian to want a five-year contract. I'm 34 and can't predict how I'm going to be at 39. That's why what has been publicly suggested makes no sense at all.
"It has always been important to me to be able to work trustingly with the employees in management positions – as loyal as I am to the club as a player and captain."