Can They See Us? is a suspenseful film based on a true event about a young boy named Joseph who has albinism. It emphasises the various difficulties he encounters as he grows older and how music and love help him to cope with them.
It is a tale of variety and self-discovery that is both inspirational and aspirational. The movie's emotional appeal touches everyone's heartstrings and inspires a shift in perception of others around the world who are albino. The story transcends the boundaries of culture, religion, race, and nationality.
Mr. Lawrence Thompson, a legend in Zambia, wrote the script and served as executive producer. Kenny Roc Mumba, a recipient of the renowned Lories Award and Promax Award, directed the film. Yasmin Dodia served as producer. a pan-African producer who has worked on global brands and received numerous nominations at this year's Sotambe Awards for, Can You See Us?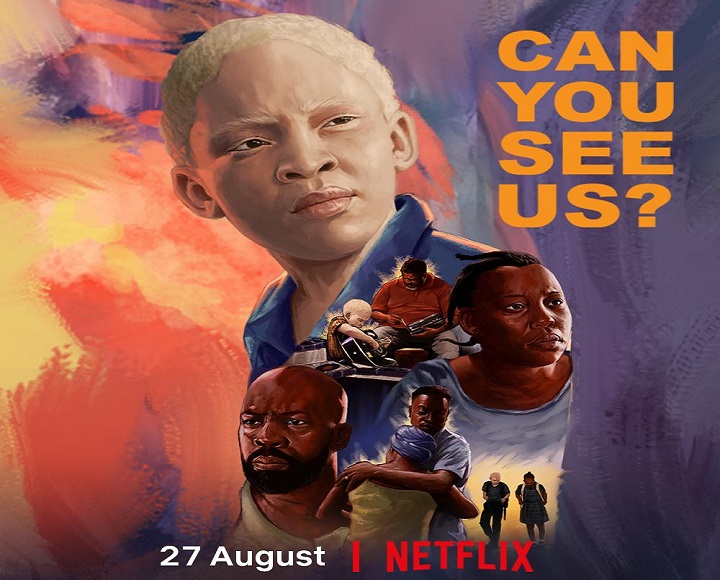 Produced by Yasmin Dodia, one of few female pan-African producers with unwavering passion for African stories, her pursuit of excellence, and her ability to create authentic and impactful content that continues to inspire and captivate audiences while leaving a lasting impression.
Filmed in Zambia in 2021 with over 150 cast and crew members.
To add an element of authenticity to the scene, we asked a random actor to portray the character's father. Little did we know that this decision would lead to an unexpected revelation. As the audition unfolded, Thabo, the young girl we had brought in, blew everyone away. Her performance was nothing short of extraordinary, confirming the producers' instincts were spot on. But what shocked us even more was the unexpected talent of the random actor we had chosen to play the father. His portrayal surpassed all the other candidates we had shortlisted. It was clear that fate had intervened, and we had stumbled upon an incredible duo that would bring our story to life in ways we could never have imagined.
"Can You See Us" is a film that challenges preconceived notions, explores the depths of human connection and delves into the complexities of perception. It is a testament to the power of embracing the unexpected and finding beauty in the unconventional. Through this story, we aim to shed light on the experiences of those living with albinism, breaking down barriers and fostering understanding."
I felt deep inside that in order to tell a compelling story, I needed a Director of Photography who shared a similar obsession for cinematic storytelling, so I reached out to Rick Joaquim, who was thrilled to create the film with us.
I am immensely grateful to the entire cast and crew who dedicated their time, energy, and passion to this project. Together, we have created something truly special, a film that will captivate and inspire audiences. I invite you to open your hearts and minds as we embark on this cinematic journey, and I hope that "Can You See Us?" will challenge you, touch you, and leave an indelible mark on your soul.
Thank you for joining us on this adventure."
The movie is the first feature film out of Zambia to hit the well-renowned and global platform, Netflix, on 27th August 2023. Set your reminders on Netflix and enjoy this one-of-a-kind story out of Africa to the world.
Support InfoStride News' Credible Journalism: Only credible journalism can guarantee a fair, accountable and transparent society, including democracy and government. It involves a lot of efforts and money. We need your support. Click here to Donate