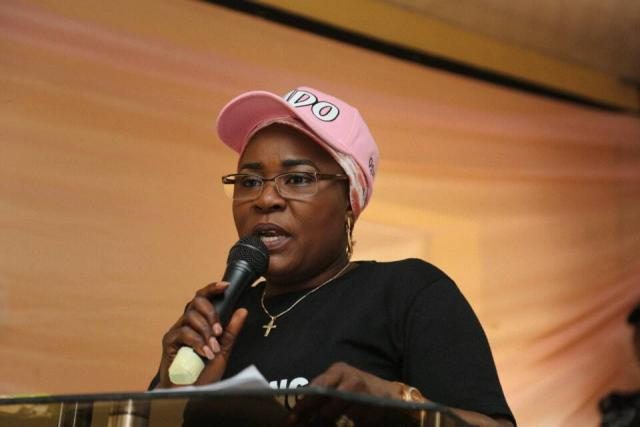 The Managing Director of Niklad Fabrics, Yeye Adenike Adebutu, has called on Nigerian secondary school girls to be morally upright in all their endeavours. Such attitude, according to her, would endear them towards eminent personalities, earn them respect and attract positive privileges.
She also charged them not only to consider complete formal education as the only requisite to live in a society but that they should equally embrace informal education where cultural and religious values would be impacted in them, this, as she put it, would assist them greatly to excel in the society.
Adebutu gave this admonition as the Chairperson at the 5th edition of an educational seminar organised by JK Liz Concepts on February 28, 2018. The event tagged "Building the Future of the Girl Child"took place at Remo Secondary School Hall, Sagamu and had in attendance representatives from over 30 secondary schools that cut across Remoland. The guest speakers and invited stakeholders presented papers and speeches in various areas of developmental education.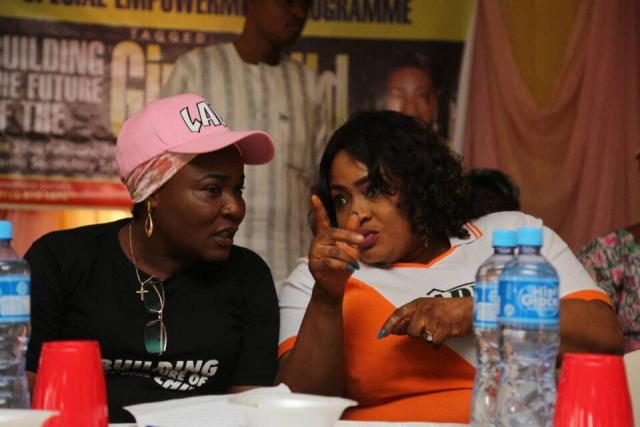 The delectable wife of Ogun State 2019 Peoples Democratic Party (PDP) gubernatorial aspirant, Hon (Dr) Ladi Adebutu, stated further that an educationally empowered child would be the woman professional tomorrow adding that when a girl child had all round education, she would be in a better position to fight for and claim her rights whenever infringed on by anybody irrespective of status.
Above all, Yeye Adenike, a former teacher, insisted that Godliness was a major key to determining a good child. To the business tycoon, Godliness, inspite of religious inclination, was all about obeying the directives of God to be a responsible and better child for his or her parents and for the good of the society.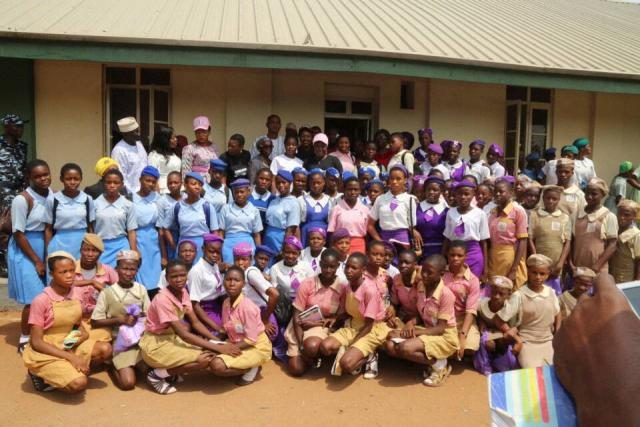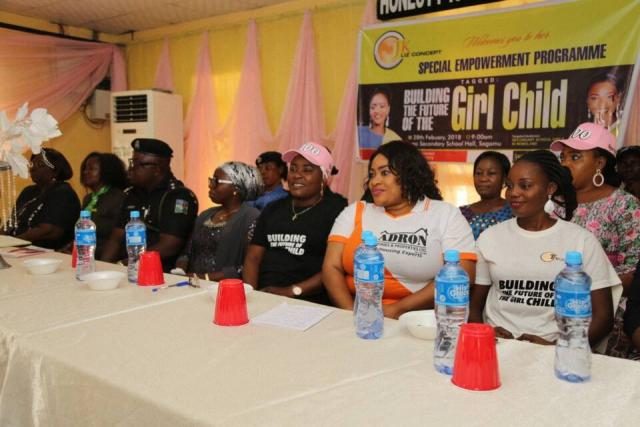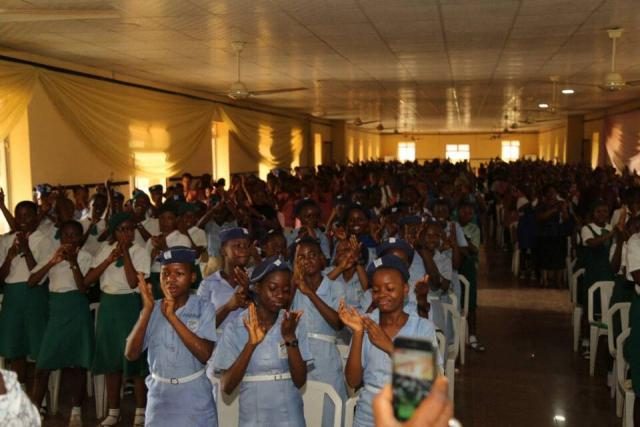 Credit: Prince Deji Babington-Ashaye