The Nigerian Institute of Building is set to begin research and production of alternative building materials in conjunction with Larfarge. This is sequel to a call made by the president of the institute, Mr Kunle Awobodu, for collaboration on research and production of alternative building materials.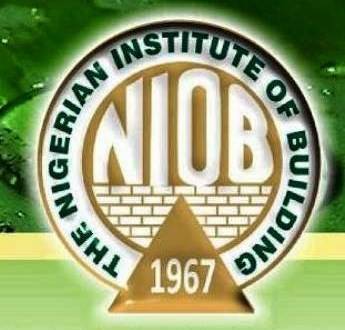 Mr Kunle Awobodu said this during a courtesy visit to Larfarge Company in Lagos. He urged for collaboration of the two organizations which might make an impact on the construction industry.
Kunle Awobodu stated that the Nigerian Institute of Building has facilities for research, efforts and outputs.While speaking the NIOB president that preconstruction activities has commenced on a world class materials research centre at the Federal Capital Territory.
Mr Kunle Awobodu further stated that the outputs of the research when used in the production of cement would reduce production cost.
He also said that it would also increase manufacturers profits which will enable stakeholders to benefit more.
The Chairman of NIOB Research and Development Committee, Prof. Kolapo Eleka, explained that the development of Nigerian standards for such pozzolanic cement and other locally available materials was one of the steps necessary in manufacturing and utilisation.
The Chairman of Association of Builders in Academia, Prof. Martin Dada, also said using some of the alternative materials would promote profitability, noting that it would take efforts and resources to relocate the waste generated from a building demolished.
The Country Chief Executive Officer of Larfarge Plc, Khaled El Dokani, and his team gave approval to the proposal. He also addresed the reuse of items recovered from demolished buildings, stating that it promote sustainability and reduction of carbon footprint.