47-year-old veteran Nollywood & beautiful actress, Bukky Wright has opened on why her marriage broke up and why she has chosen to forgive her ex and in-laws.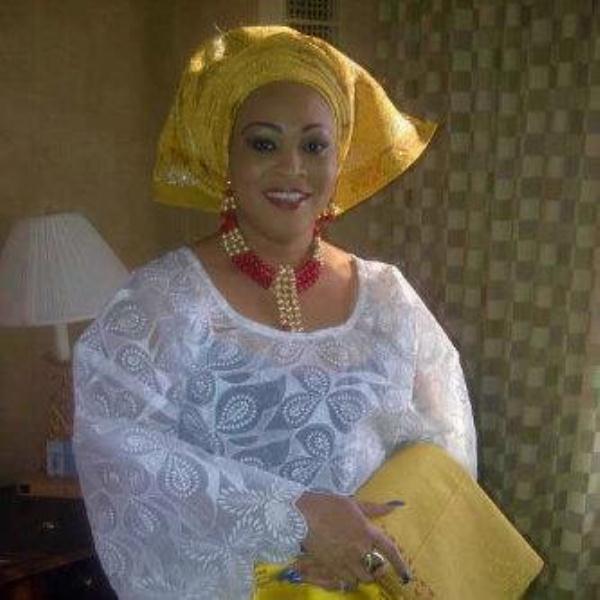 On ex-hubby
It was really tough. I thank God my mother and siblings were alive. My first child was six, or there about; they were quiet young them. At first I took them but they (husband and in-laws) took them back from me. I came into the movie industry because of my children, thinking that if they watched my movies, they would be able to know their mum. However, God was directing my part. Initially I was not allowed to see my kids but all that is over now. In retrospect I don't think that they were been wicked.
I believe it's the part that God wanted me to go through. Maybe, If I'd not gone through what I went through with my ex mother-in law, I may not have been equipped to understand a lot of things today. God was trying to prepare me for the future. I don't hate my in laws for what they did to me.
As a matter of fact, I respect them for training me the hard way. That has made me what I am today. I don't hate my ex mother-in law. I respect her and I see her as a strong woman whom I learned from.
A lot of people might say, 'Oh she's a wicked woman! They may even curse her for what she did. I don't hate the father of my children either. And I wish a lot of women will see things my way. Do not cry over spill milk. I'm an optimistic person.
If only those women criticizing me could wear my shoes and feel where it hurts they won't judge me. Later I spoke with my ex so he could let my kids spend time with me. He later agreed after much persuasion. They would come spend the weekend with me and I'd take them back to school on Monday. And after school I'd go back to school praying my husband won't go back to pick them. After a while he agreed to give me back my children because he was already married to someone else.
I think we were not meant to be. That's why the marriage failed. It's all about destiny. We women we are our own enemies. Men support and stand by each other no matter what. Women love to gossip and destroy other women they see as a treat.
On her kids
I'm a mother of boys; I have two boys. My first son would be 22 In December while the second is 19. My boys are now in the University in the USA. And it's not by my making; it's the grace of God. I know of a lot of women who had the time and energy than I ever did and more money and everything but are no where today. It's only God that take cares of children.
I have always encouraged my children to come into show business. My first son, Olugbenga, who's schooling in the US sings and raps. I remember back then my mother used to say to me to look for another profession if acting could not put food on my table. This was because whenever I came back from location I still asked her for money.
s*x-for-role
We are all adults. If a producer asks you out, it's left for you to either say yes or no. We're all human. It happens everywhere. Do you want to do it because you have to or because you want to? I can only speak for myself. I have never been asked for s*x-for-role. Having said that, I'm an adult and I'm not a saint. Neither is any women out there, the saints are not yet born so why do we keep deceiving ourselves.
Love advances
I'm a very private person. Most of the time such men become my friends. I just tell them 'I like you and I want us to be friends.' I have a lot of male friends. I don't call them names because I know they only appreciate me as a woman. It's now left for me to know how to handle it. The very stubborn ones just give up after sometime when they see that I don't budge; I just stop picking their calls. I'm very nice on the phone; I talk nicely and eventually when I stop picking the calls and I meet the person one way or the other I just apologize nicely.
On indecency
How do you mean unclad? Like take it all off? We all wear transparent clothes that reveal our bras our under garments. We wear some tops called tissue top. We wear some laces that reveal our bodies. So as an actress, If I'm asked to take a role, I'm only doing my job. It does not mean that's who I am. I'm being paid to play a role as an actress that's very passionate about her job.
The only thing I won't do is to reveal my private parts. But I can wear my bikini. If you have a good body, flaunt it. The only thing I don't like is when you flaunt what needs to be covered up. Work on it if you want to reveal it. If you know you want to reveal some parts of your body in a movie, work on it. If I cannot reveal, that doesn't mean another person can't. And don't forget, acting is make belief.
I'm a script writer so I don't see any big deal in indecency. A lot of us reveal our bodies knowingly or unknowingly so why all the pretence? The only thing I don't like is when the scene does not call for it. Take for example a pool scene and the script says bikini but you now sit by the pool in some funny looking leggings; it's not appropriate.
Ideal man
I am attracted to God fearing and good looking men. I don't like fat men. I love tall dark and slim men. I don't like deceitful and uncaring men. I could die for a very caring man. I'm a very romantic person so I love romantic men; I love surprise gifts. As a young girl growing up I read a lot of Mills & Boom. I like my man to surprise me with gifts; it sweeps me off my feet. I don't like men that wait for you to ask before they give. I like men that are in control and know what to do. But I notice that with most men, if you don't ask you don't get.
Support InfoStride News' Credible Journalism: Only credible journalism can guarantee a fair, accountable and transparent society, including democracy and government. It involves a lot of efforts and money. We need your support. Click here to Donate