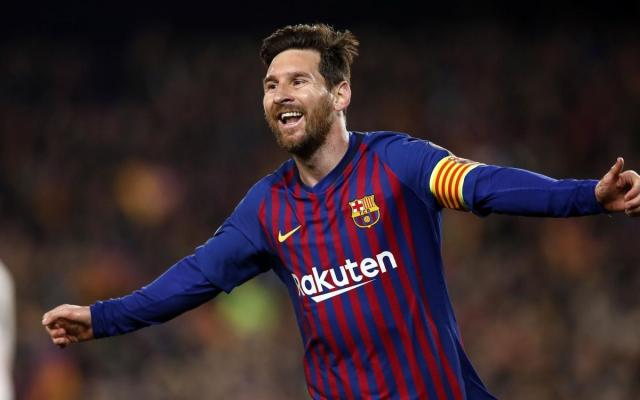 Ex Nigeria striker, Vitor Ezeji has come out to say that Barcelona superstar, Lionel Messi should spend one more season at the Camp Nou.
Victor recently revealed that it is best for the Argentine to use next season as his final one, since he will be a free agent at the end of it.
According to him, only Messi knows why he decided to leave in the first place, but it was obviously not in his best interest.
He added that one more season in Spain won't do the forward any harm and he is sure Messi will give his very best as always.
His words, "I'm very sure he [Messi] must have had a second thought. He must have known the consequences as well because the decision he took was not in his best interest, but only him knows why he took that decision,"
"One more season won't do him any harm, then he can go as a free agent. So I think he would have considered that in no time one season will be here and he will go as a free agent instead of all this problem surrounding his move. I think it's a wise one for him to retrace his steps and decided to stay back at Barcelona."
"Being the professional that he is, I think he will always give his best. He is the captain of the team and will ensure things are OK even though [there is a planned] exodus of players from the club. He will have to stay and see what happens next,"
"Overall, wisdom must come into play. Let Messi take his time, do his thing for another season for Barcelona, win as much trophies as he can with the team, then he can quietly leave without all this noise."