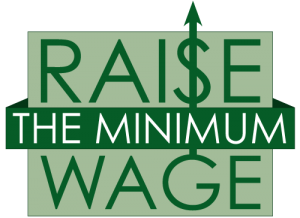 In the last two months the Nigeria Governors have lamented that they can no longer pay the 18000 naira minimum wage. It is rather unfortunate that Governors would openly speak in public that workers salary would be reduced and probably downsize the work force. It is highly lampoonable for State Governors to threaten to reduce the workforce when they is a high rate of unemployment in the country.
It is  no news that Nigeria Governors are the most extravagant in the world. They spend lavishly, travel all over the globe, and in most cases some make unnecessary travels to foreign countries. It is callous , it is insensible , it is disheartening for a Governor to act inhuman by threatening to sack workers when they are supposed  to be  looking for a means to get out of this quagmire called unemployment.
With the high cost of living in the country it is expected that State Governors should  look for a means to diversify the economy in their various States rather than threaten to sack workers. The Nigeria Labour Congress (NLC) must not allow her self to be cajoled into accepting the selfish bargains of the Governors.  The Congress must stand firm and reach an agreement on how the living condition of workers can be improved.
I feel pained when workers complain about the non availability of their salary. Most workers have families and dependants to take care of. And in big cities like Abuja and Lagos the standard of living is one that gives me great concern. Workers in these cities pay very expensive  house rent. With a minimum wage of 18,000 and a graduate salary of 56,000 naira workers still have house rents of 250,000 or 300, 000 for a small self contain to pay. These are the things that promotes corruption and stealing in the country. I condemn the move by the Governors in laying off workers. It is heartless and wicked to sack workers out of greed and lack of love and sympathy for humanity.
In the face of the dwindling price in oil to about $36 dollars per barrel, Governors must cut their travels, partying, convoys and unnecessary tours. They must stop the frivolous use of chartered private jets and helicopters at the expense of tax payers money. They must cut down unnecessary donations at weddings, naming ceremonies, and burials.
The Governors must begin to put to use the security votes they get towards the growth and development of their various States. The security votes muscled by Governors can go a long way in paying the minimum wage and increasing the  salary salary of workers in the country. It is a known fact that security votes are not used for development but a means and form of enjoyment galore for the Governors. They must begin to think about the poor masses and workers. No matter the wealth you accumulate, when death comes you won't take it  along with you. I urge Governors and to increase the pay package of workers. Nigeria workers are in hardship! They are dying as a result of the poor income they receive. Please my Governors come to the aid of Nigeria workers!
My Governors, no man who is hungry would listen to anybody. Please, I plead that workers be properly provided for. These workers have persons  who depend on them for their meal ticket. They have children to send to school, they have social responsibilities. I plead that their renumeration be increased. I will suggest that State governments begin to diversify their economy by looking inward. There is no State in Nigeria that does not have solid mineral deposit. I urge Governors in Nigeria to exploit these resources. Solid mineral has the capacity to create wealth. I will plead that government taps from these natural resources.
The State government has the capacity to pay workers through proper planning and generation of Internal generated revenue. My governors, in the 50's and 60's down to the 70's government used Agriculture to carter for the needs of her people. Government must think outside the box. Government must key into solid mineral, Agriculture and industrialization. We can not afford to depend solely on oil.
Please my leaders, you all have to work towards the liberation and emancipation of the Nigeria people.
Prince Thomas Abi Jr.
Is a Public Affairs Analyst/Social Commentator
Support InfoStride News' Credible Journalism: Only credible journalism can guarantee a fair, accountable and transparent society, including democracy and government. It involves a lot of efforts and money. We need your support. Click here to Donate