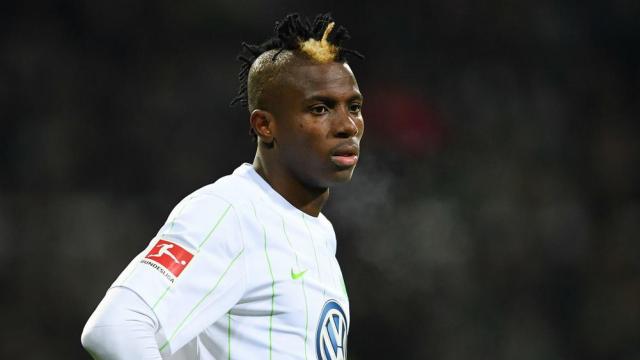 Crotone striker, Simy Nwankwo has come out to say that he fully supports Victor Osimhen's move to Napoli.
He recently revealed that the switch to the Serie A would definitely aid the Nigerian forward's development.
According to him, he is happy he joined the Italian club because the Serie A is one of the best leagues in the world for forwards like him.
He added that Osimhen will surely grow in his new team because Napoli is a club that cherishes good football.
His words, "I'm so happy that Victor is coming in. It is such a big team and an important and difficult league, if not the number one tactical and defensive league in the world,"
"You know, it is one thing watching from the outside, another thing is actually playing from the inside. But I'm glad Victor is coming into a team that plays football and it will be very, very important for him.
"He will definitely grow. He will never be the same player again — that I can assure you. He will grow as a person, he will grow as a player, he will grow because Napoli is a really good team — and the league, too."
On his own club, "We will score more goals, united we stand. He will do it for Napoli and I will do it for Crotone,"
"Personally, I don't set goals. The only thing I set out for myself at the start of the season every year is just to do better than I did last time.
"So that means that next year will be more difficult for me because now I have to do better than I did this year."