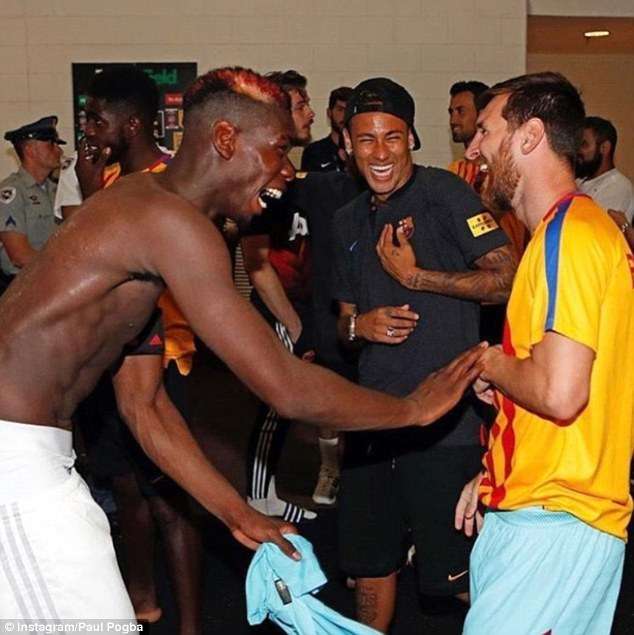 French starboy, Paul Pogba got to chill in the tunnel with worldwide stars, Neymar and Lionel Messi after a pre-season friendly game between Manchester United and Barcelona on Wednesday, July 26.
Barcelona won the game courtesy of a goal from Neymar.
After the game, Pogba was pictured having a laugh with both Barcelona in the tunnel.
The Manchester United midfielder shared a photo of him and the Barcelona stars after swapping shirts with Messi.
The 24-year-old midfielder also shared a photo of him and Neymar.
His manager Jose Mourinho thinks he is on the same level with the Barcelona stars.
"Messi and Neymar, there is only one Messi and one Neymar," Mourinho said.
"Suarez, Iniesta, Pique, Ronaldo, Bale, Modric, Toni Kroos, there is only one, so they can only be playing for one club – we can't have them, they belong to the clubs.
"One of my players, Paul Pogba, showed the level and he belongs to that level."
"There are players that are special players and there is nothing you can do. You try to compensate the difference in quality with a certain tactical organisation.
"With that you can win in football it's possible a team is in a certain day better than the sum of the parts that's poss in football but the parts are amazing.