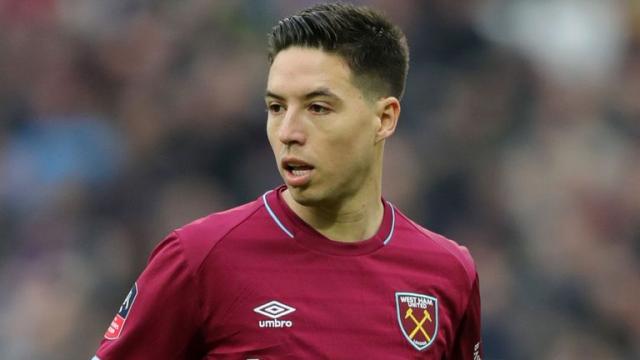 Former Arsenal winger, Samir Nasri has come out to say that France should appoint Pep Guardiola as the next manager.
Nasri believes that the Spaniard will offer more balance to the squad than the current coach, Didier Deschamps.
According to him, he is happy that his country won the 2018 World Cup but there are obvious flaws in the team and they can play more enjoyable football.
Nasri added that even if he has friends in the national team, they can only play proper football when Pep is in charge since the City manager has a way of transforming his team's style of play.
His words, "I am happy that [France] won the 2018 World Cup, but there are some flaws,"
"[Deschamps] can construct three teams of a very, very good level and I have the right not to like it.
"Look, I have friends who play for the national team. They deserved to win the World Cup, but put [Pep] Guardiola in [charge of] the French team and you will see how they will play. We would enjoy it."
"I don't understand why Benzema did not play at Euro 2016 or the 2018 World Cup,"
"I don't understand why I did not participate in the 2014 World Cup.
"I also don't understand why Hatem Ben Arfa was not selected for Euro 2016 after his season with Nice."