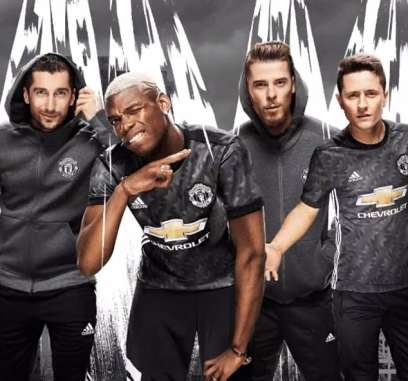 Somewhere, caught between the anger and the frustration he displayed in the media suite at Old Trafford on Monday night, Jose Mourinho made a lot of sense.
Manchester United had been better than Tottenham for 50 minutes. At one point during the first half he turned to his bench holding up three fingers to illustrate the three chances missed by Romelu Lukaku. Harry Kane had one opportunity all night and scored.
He was right, too, to point out the difficulty in balancing results with performances. In a perfect world, United supporters want to watch a team winning games while employing attacking, expansive football. Mourinho appeared to ask — if you cannot have both — which is more important? It is a valid argument, but it also a problem that comes with being United manager.
There were, however, other parts of his outburst that do not sit so well. He left his media conference demanding more respect.
So, let's talk about respect.
He was asking reporters to show more respect for his own achievements and specifically the three Premier League titles he won with Chelsea. Again, he is right that, of the other 19 managers in the league, Pep Guardiola has one and Manuel Pellegrini has one. In his mind the score is 3-2 — although it does ignore the fact that Arsene Wenger also won three, a manager Mourinho himself branded a "specialist in failure." Not much respect there.
There has not been much respect for his own players, either.
The summer tour of the U.S. began at UCLA in July with an under-arm question about Paul Pogba. Instead of replying that it would be fantastic to welcome back a world champion to Carrington, Mourinho's answer turned into a criticism.
"It's about him understanding why he was so good, especially in the second part of the competition," the Portuguese said.
It set the tone for the summer.
Mourinho added a £47 million midfielder — it is understood Fred was his top target — to a squad that finished second last season.
But asked, again in L.A., about whether his team was good enough to challenge for the title, he refused to answer.
"I do not answer your question," he replied, stony-faced.
Pushed at subsequent news conferences in the U.S. and at Brighton whether United would be among the title challengers this season, he would only say: "You will see in November."
At Carrington on Friday ahead of Tottenham's visit to Old Trafford, he was asked specifically whether he was "content" with his players. "You know my answer," was his reply.
It was hardly a ringing endorsement and not a lot of respect shown for a squad that includes some of the best players in the world and nearly £350 million worth of his own signings — plus Alexis Sanchez, who arrived in a swap deal with Arsenal's Henrikh Mkhitaryan.
Other managers have taken a different path. Pep Guardiola insisted he was "not disappointed" when Jorginho chose Chelsea instead of Manchester City before talking up the rest of the midfielders at his disposal.