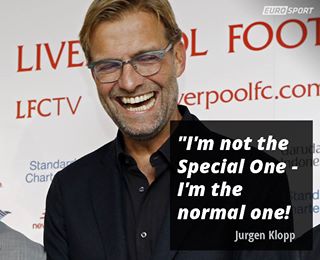 Jurgen Klopp has revealed his admiration for Christian Pulisic ahead of Liverpool's clash with Borussia Dortmund in the International Champions Cup.
Pulisic joined Dortmund in February 2015, just a three months before Klopp ended seven-year stay as manager at the Westfalenstadion.
"He has a contract at Dortmund, no? That's the first problem!" Klopp said, when asked if Pulisic was still on his radar. "I like Christian, I've known him since he was a kid and he's still not really old.
"He's a fantastic player and it's deserved that people think highly of him in America — in Germany it's the same.
"If he wants to play in England one day or whatever and he, for sure, has the chance to do so. But in this moment he's in a really good club for his development. They know him already.
"He had not his best season last year but he is still a decisive player. It's very important at that age group that there's no rush because he still has 14 or 15 years to play in his career. That's good.
"He wants to be, I'm sure, the best Christian Pulisic he can be. For this, there's still space for development. If he would at one point join us I don't know. But I like him and it's not like that could be the problem.
"We respect contracts still and there is no market that I know about in the moment. We did our business and Dortmund is doing their business, so all good."