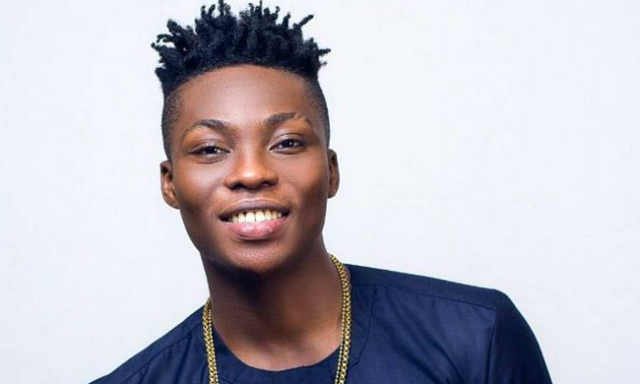 The family of the Solomons is presently counting their joy over the arrival of Temi Solomon's child, brother and manger to Reekado Banks.
Temi Solomon announced the good news to his Instagram page on Wednesday, April 24, 2018, couldn't hide his joy as he thanked God for helping his wife with a safe delivery in less than 10 minutes!.
"God bless you, Nneamaka Solomon. Again, you have taught me how to be strong. I had always dreaded that Push moment and promised that I would close my eyes while it happened. But your courage and strength from the beginning till the very moment of birth wouldn't even allow me be less of a man. Frail-looking Amaka is this strong and I want to fall my own hand? Lailai!!!
I'm glad I didn't miss such memorable moment – the birth of my baby boy. Has to be the most awesome feeling ever. Watching the process – from the anxiety of leaving home to the very painful contractions to the numbness from epidural to the part where I joined the doctor to say "PUSHHH". God is awesome! And He alone should be praised. We prayed for an easy process, and that exactly was what we got. Pushed in less than 10minutes and our FIRE was out and crying wehn wehn . I love you baby, and i love you baby ‍♂️. #TheSolomons #HavingFIRE #Family #LatestDaddy," he wrote.
We all remember when Reekado Banks shared with us that his elder brother would soon be expecting a child with his wife, Amy Demure Solomon. The music star who couldn't hide his joy took to his Instagram page on Tuesday, February 6, 2018, where he posted a cute photo of himself and his brother's wife, Amy Demure Solomon.