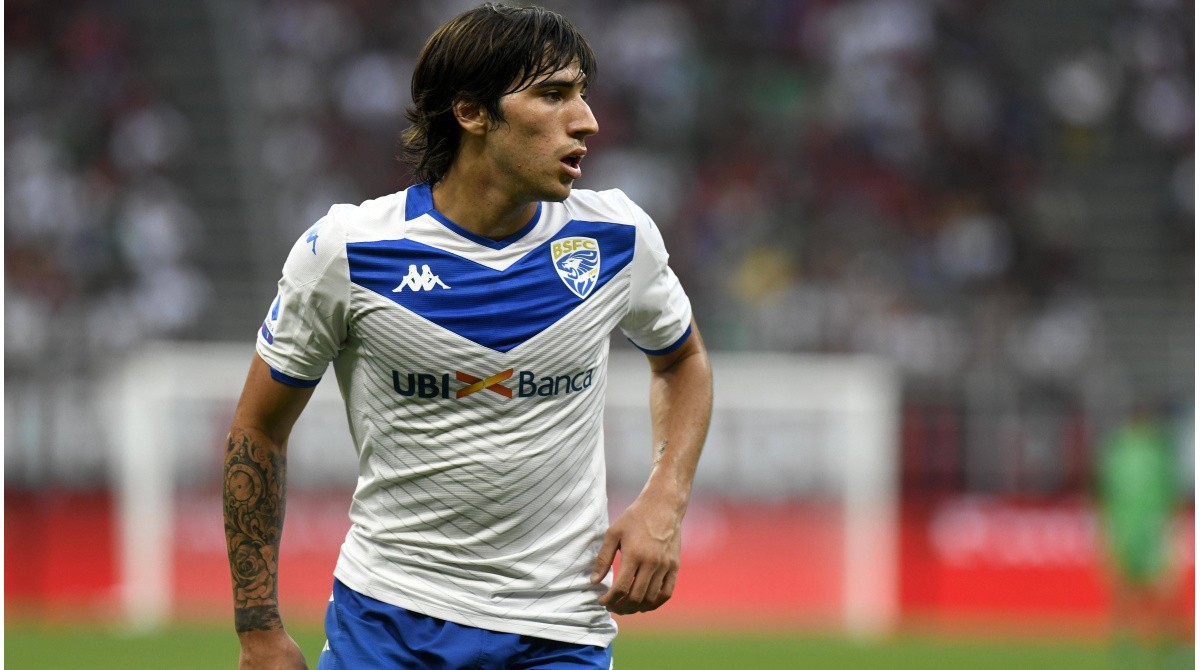 Brescia president, Massimo Cellino has come out to say that Sandro Tonali rejected the chance to join Barcelona and Manchester United in favour of a move to AC Milan.
He recently revealed that Sandro Tonali simply decided to go for a club he grew up supporting.
According to him, immediately Milan shown interest in him, he was not willing to listen to any other options because he absolutely adores the club.
He added that despite credible interest from Barcelona and Manchester United, Sandro Tonali had to choose a club he is in love with.
His words, "I know that [Inter CEO] Beppe Marotta really wanted Tonali, and that [Inter head coach] Antonio Conte appreciated him, so I think his agent had agreed terms with Inter,"
"He was determined and convinced that he was going to Inter, but all this time dragged on and it was practically the start of the new season with still nothing happening."
"As soon as Milan showed real interest, he did not want to listen to any other options. I also have a historically good rapport with Milan and we reached an agreement with [Milan technical director] Paolo Maldini quite quickly."
"We also had interest from Barcelona and Manchester United, but the lad is in love with Milan and went crazy once he heard of their offer, because he supports them."