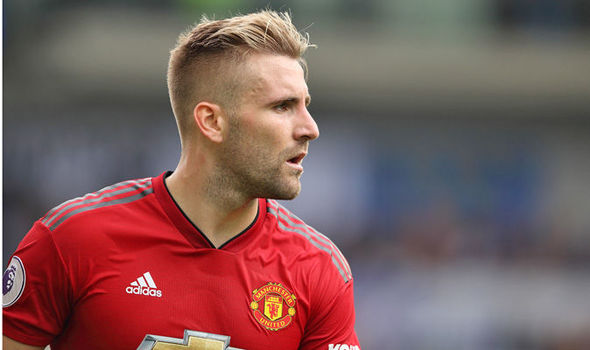 Manchester United defender, Luke Shaw has come out to say that 2019-20 season should be declared null and void in the interest of every team in the league.
Shaw believes scrapping it and starting afresh is the only solution to the current coronavirus pandemic.
According to him, the fans are very important in games and if the league matches cannot carry on without them, there is no point in continuing.
He added that football is for the fans and it will never feel right without them.
His words, "Scrap it and start again.
"If we can't carry it on it's got to be void."
"Fans are so important. You realise it even more [now].
"I think the sport is for fans really, do you know what I mean? I think if you don't have fans, and you don't play in front of fans, it just doesn't feel right.
"Especially on matchday, the fans are always amazing and always help the team. Whether it's home or even away, our fans are always brilliant and I feel like they're always there with us."