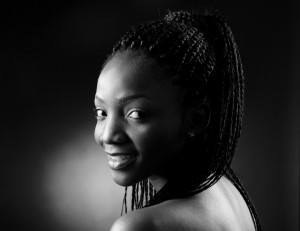 Simi and her mum share so much intimacy and love and we could see that when she threatened to block her on Instagram.
Simi had posted a photo of herself on her Instagram page where she looked dashing as usually. Just as fans poured praises on her via the comment section, her mother too had something to say about the outfit.
"Please, bring this top for me. I want to use it to slay my husband," she wrote. Funny right? Well her daughter, Simi had a rather funny response to her mother's comment.
"Mummy stay away from my Instagram. Stay away. I will block you," she wrote. Don't we all love the chemistry between this mother and child?
A chemistry that was reflected when Simi's mum, Jedishola, got married earlier in the year. Simi was her mother's chief bridesmaid for the special occasion, where she actually did a great job. Simi was all smiles all through the occasion which shows how much she supports her mother.