As the All Progressives Congress (APC) plans to hold its Southeast delegates conference in Owerri, Imo State, convener of South East Mandate (SEM), Julius Ali Ucha, has commended its members for attracting more members to APC in the Southeast region.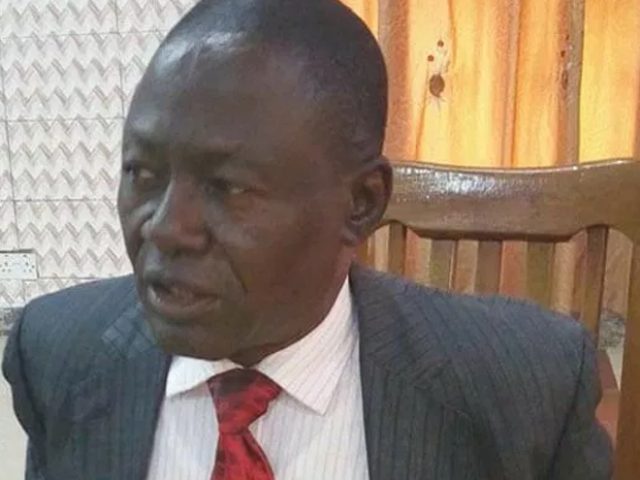 Ucha, who was the Ebonyi State APC governorship candidate in the 2015 election, noted that SEM's membership drive and collaboration of major stakeholders had put the party in a better position and proved its detractors wrong.
Speaking in his Christmas message to members of SEM, he said he was delighted by the fact that APC in the Southeast had proved that a journey of thousand miles usually started with a step.
He noted that the increased membership of APC in the zone was a remarkable Christmas present, stressing that while anticipating high profile political activities in the country next year, members should rededicate themselves to service of God and humanity.
"It is with heart full of gratitude to God Almighty for the privilege to serve, that I sincerely and deeply appreciate you, our esteemed members, for your commitment, dedication, determination and focus towards our objectives for the SEM.
"A journey of a thousand miles starts with the first step. To the glory of God we have taken steps towards the political and economic rebirth of our party APC, starting with Southeast as we build towards SEM agenda 2023.
"In anticipation of increased political activities in 2021, we have appointed SEM Zonal Coordinators in all the zones of Southeast. The first quarter of 2021, they will begin to establish SEM in all the councils, wards and polling units for a broader mass movement," the statement reads.
On claims that former President Olusegun Obasanjo had taken the turn of the Southeast for the presidency, Ucha said Nigerians should focus on dialogue that edify rather than appealing to sentiments that distract from genuine nation building.
He disclosed that it was in the bid to contribute to national development goals that SEM Abuja chapter was established, adding that establishment of SEM chapters in all states of the federation was in progress.
Ucha declared that SEM would unveil a magazine to keep members abreast of developments in the party, as well as give accountability to all stakeholders, so as to deepen Nigeria's democratic culture.