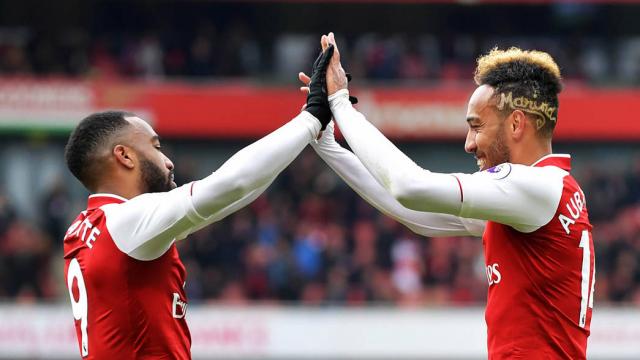 Arsenal manager, Mikel Arteta has hailed club captain, Pierre-Emerick Aubameyang for deciding to commit to the club after several months of speculations.
Auba has around 18 months left on his current deal and has been linked with a move away from North London recently.
However, speaking recently on his future, Auba revealed that he loves the club and he is desperate to return it back to the top.
His words, "I am the Arsenal captain. I love this club. I am committed to it and desperate to bring it back to the top, where it belongs,"
Reacting recently, Mikel Arteta has disclosed that he is happy with his admission and he hopes speculations can finally end.
His words, "I was thrilled about that and really happy,"
"His commitment since the day I walked through that door has been phenomenal, the work he has been putting in, his attitude around the place with the players.
"He has done it (ended speculation), I do it, I want him here and I am so happy with him, so hopefully that is the end of the story."