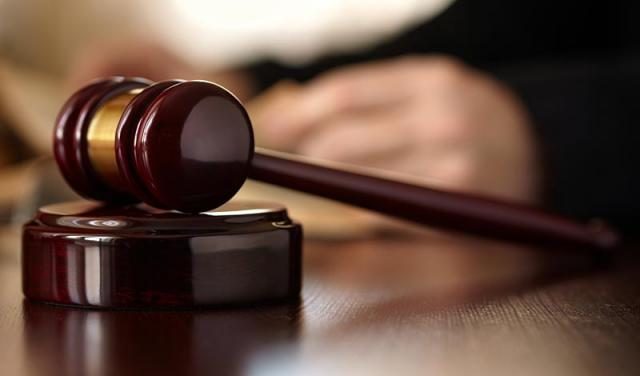 If you have never been in an accident before, it can be quite difficult to ascertain the next steps to take in order to be compensated or avoid liability. If for instance you get injured, what is the next step? Do you need to hire an attorney? How will you ascertain if the insurance company is offering the right settlement for your injury claim? If you have been in a position where you have no idea what to do, then you need to know that you are not alone. Most people who find themselves in this situation for the first time are often left wondering what to do next. If you have no idea about what accidents, injuries, and claims entail, then here are some facts you shoul know.
Scene Documentation
Proper documentation of the scene of the accident is often an essential step towards attaining adequate settlement for the injuries sustained. After an accident has taken place, the insurance company for the other driver will immediately start preparing their defense against any potential claims that may occur. In such a case, everything about the incident becomes vital. Make sure you do proper documentation by taking as many photographs as possible of the vehicles that were involved in the accident. These images should include the areas where the vehicles were damaged. Take note of traffic camera location, and write down the names of any individuals who could be witnesses to your case. At all times, never rely on the traffic police to do all the documentation for you. Even if they do, make sure you also do your own so you can be confident that you are on the safe side once the case begins. After garnering all the information needed, it's imperative that you retain them as confidential and only share the photos and information with your attorney.
Immediate Medical Attention is Vital
After an accident has occurred, you need to make sure you seek immediate medical attention. It is not uncommon for your body to undergo a slow reaction to injuries once a car accident has occurred. Injuries to the head and the spine are often unnoticeable until some days have passed after the accident has occurred. You may feel that you do not require any medical attention and thus may decide to neglect medical attention. Unfortunately, this is one reason why people lose their cases.
The favorite defense that the attorneys and insurance companies use is that; as the plaintiff, you didn't complain of injuries at the accident scene. An old but effective defense is to state that any individual who is injured would have said something at the scene where the accident had occurred. Depending on where you can from, every automobile by law, should carry no-fault medical insurance benefits. As a result, any medical expenses relating to injuries sustained in an accident are covered using the no-fault medical insurance benefits. Nevertheless, you may end up losing these benefits if you fail to seek immediate treatment.
Do Not Record a Statement with the Insurance Company of the Other Driver
If you have been fortunate enough not to have been in an accident, you can be surprised at how desperate investigators and insurance companies can get. If you are a first timer, it can be frustrating to the level of giving in to their demand and requests. Insurance adjusters, as well as the investigators, will send you messages and blow up your phone with calls in an effort to get a recorded statement about the accident from you. Why is that the case? Insurance companies know that getting an individual to provide their statement in the absence of an attorney is advantageous to them. At this point, anything you note down can be used against you when it comes to a lawsuit, as such statements may be used as evidence to the advantage of the defense. Do not make the mistake of recording a statement without your attorney present. If you happen to find yourself being perturbed by insurance investigators and adjusters, it is essential to let them know that you cannot speak to them without your lawyer being present. Even if they continue calling or show up in your house, the law doesn't require you to offer any statement to the insurance company on the other side.
Keep Receipts that Relate to Your Treatment
This aspect is very important when it comes to fighting for a settlement. With these receipts, you can prove to the insurance firm the amount you used to treat the injuries you sustained in the accident. Make sure all your treatment receipts are well-stored for retrieval when a need arises.
Non-Catastrophic and Catastrophic Impairments
Monetary limits are available on the number of benefits you can obtain as a result of an accident, and this depends on the severity of injuries sustained. The amount you can be compensated can increase considerably in the event of a catastrophic impairment. This kind of impairment includes cases such as paralysis, serious head injuries, loss of vision, among other serious injuries. A reputable attorney from an experienced firm such as Mitch Grissim & Associates will be in a position to advise you on whether or not what you have sustained is a catastrophic impairment.
Never Accept a Settlement Too Soon
In case you are seriously injured in an accident, the insurance company on the side of the faulty driver may offer a fast settlement. Do not accept it. If you do, you waive your right for any additional compensation thereafter.
Always Work With an Experienced Personal Injury Attorney
Lastly, the best way for you to safeguard your rights after an accident and obtain the right amount of compensation is to work with an experienced personal injury attorney. Your lawyer is in a much better position to deal with all the documentation, handle insurance companies, and garner all the evidence necessary to win your case. Moreover, an attorney will be in a position to calculate all your losses (both current and future) before you can accept any settlement.
The above are important facts about accidents, injuries, and claims. However, the most important of them all is to ensure you have an experienced lawyer by your side. By so doing, you'll be in a position to handle each step without difficulties. Attorneys can take care of the documentation, evidence gathering, settlement negotiation, and even represent you in court when such a need arises.
Support InfoStride News' Credible Journalism: Only credible journalism can guarantee a fair, accountable and transparent society, including democracy and government. It involves a lot of efforts and money. We need your support. Click here to Donate